CESDb
> Software > Foundation Design
Analysis and Design of Reinforced Concrete & Steel Structures
Advance Design is a complete integrated analysis / design software dedicated to engineers.
GEO5
Version:19 · Downloads:979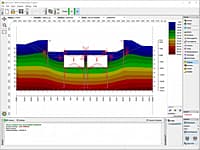 GEO5 is a suite of programs for geotechnical analysis. The software package includes individual programs that are closely linked to each other and run in the same environment.
POLEFDN
Version:2.3 · Downloads:403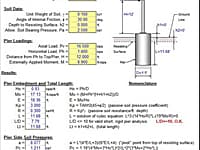 POLEFDN is a spreadsheet program written in MS-Excel for the purpose of analysis of a pole foundation assuming the use of a rigid round pier which is assumed free at the top and subjected to lateral and vertical loads.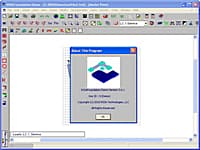 Solve and Optimize All Types of Foundation Systems
RISAFoundation gives you the ability to solve and optimize all types of foundation systems, including mat foundations, grade beams, pile caps, retaining walls, isolated spread footings and combined footings.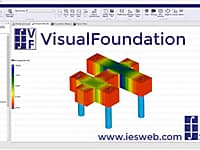 Analysis and design of complex mat foundations and combined footings.
You are on page 1 of 1
First Page