CESDb
> Software > Flow Systems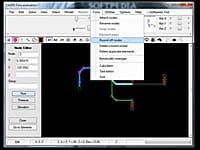 CADRE Flow is developed using the basic principles of finite element method as applied to the hydraulics flow field.
HST3D
Version:2.2.16 · Downloads:337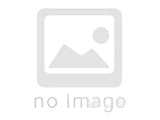 Heat and Solute Transport in 3D Ground-Water Flow Systems
The computer program (HST3D) described in this report simulates heat and solute transport in three-dimensional saturated ground-water flow systems.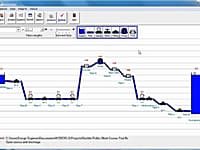 HYDROFLO determines the steady-state flows and pressures and other operating parameters in single source/single discharge, gravity and pumped flow systems.
Steady and Nonsteady Flow in an Irregularly Shaped Flow System
MODFLOW-2005 (Harbaugh, 2005) simulates steady and nonsteady flow in an irregularly shaped flow system in which aquifer layers can be confined, unconfined, or a combination of confined and unconfined.
SUTRA
Version:2.2 · Downloads:240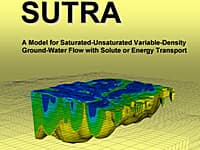 Model for Saturated-Unsaturated, Variable-Density Ground-Water Flow with Solute or Energy Transport
A model for 2D or 3D saturated-unsaturated, variable-density ground-water flow with solute or energy transport.
You are on page 1 of 1
First Page