CESDb
> Software > Flat Plate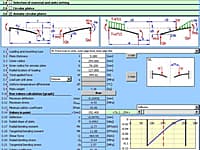 This calculation deals with the deflection, stress and variation of forces in the loaded flat plates.
Buckling Analysis for Plates with or Without Stiffeners
The RF-/PLATE-BUCKLING is available as an add‑on module for RFEM/RSTAB or as a separate stand‑alone program.
SAFE
Version:2014 · Downloads:480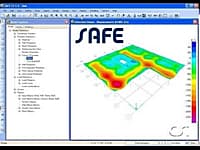 Design Of Slabs, Mats and Footings
SAFE is the ultimate tool for designing concrete floor and foundation systems. From framing layout all the way through to detail drawing production, SAFE integrates every aspect of the engineering design process in one easy and intuitive environment.
spSlab
Version:3.60 · Downloads:242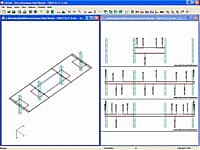 Analysis, Design and Investigation of Reinforced Concrete Floor Systems
spSlab (formerly pcaSlab/ADOSS) is highly efficient and widely used for analysis, design and investigation of reinforced concrete floor systems.
You are on page 1 of 1
First Page