CESDb
> Software > Finite Element Mesh
DynaMat
Version:1.0 · Downloads:252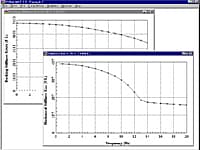 Analysis of Mat Foundations Under Dynamic Loading
DynaMat uses a three dimensional hybrid method to estimate the equivalent dynamic stiffness and damping of machine foundations.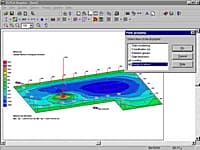 A Package for Geotechnical and Structural Engineers
GEOTEC Office is a package for geotechnical and design engineering. The package contains programs such as ELPLA, Bohr, TIEF, Geotools and more.
Gmsh
Version:2.8.5 · Downloads:114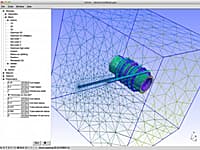 Three-Dimensional Finite Element Mesh Generator
Gmsh is a 3D finite element grid generator with a build-in CAD engine and post-processor. Its design goal is to provide a fast, light and user-friendly meshing tool with parametric input and advanced visualization capabilities.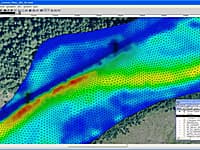 RiverFLO-2D is a hydrodynamic and mobile bed finite element model for rivers that provides high resolution flood hydraulics accounting for supercritical and subcritical regimes over dry or wet river beds.
You are on page 1 of 1
First Page