CESDb
> Software > Failure Surface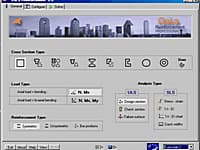 GaLa Reinforcement is a free program, developed as a part of Dr. Ilia Alashki Ph. D. thesis in 1997-2002.
Heave
Version:8 · Downloads:252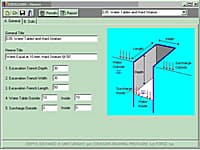 Determining The Stability of a Vertical Cut (Excavation) in Soft Soil
Heave determines the stability of a vertical cut excavation in soft soils. Multiple layers, different water tables, and surcharge loads are taken into account.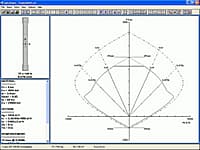 Design and Investigation of Rectangular, Round and Irregular Concrete Columns
spColumn is widely used for design of shear walls, bridge piers as well as typical framing elements in buildings and structures.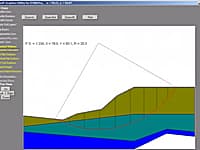 Computations of Slope Stability
STABLPRO has been developed specifically for users to ease their modeling process and to enhance the graphical observation of slope boundaries and critical slip surfaces.
UTEXAS
Version:4.0 · Downloads:235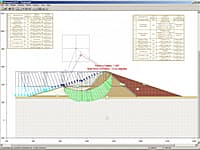 Analyze the Stability of Complex Slopes
UTexas4 is a computer software application for computing the stability of earth and earth-rock slopes and embankments.
You are on page 1 of 1
First Page