CESDb
> Software > Elastic Foundation
BOEF
Version:1.6 · Downloads:581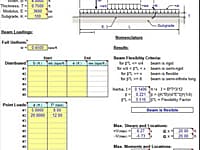 Beam on Elastic Foundation Analysis
BOEF is a spreadsheet program written in MS-Excel for the purpose of analysis a finite length beam with free ends supported continuously on an elastic foundation.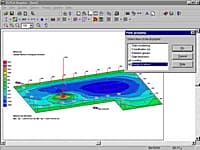 A Package for Geotechnical and Structural Engineers
GEOTEC Office is a package for geotechnical and design engineering. The package contains programs such as ELPLA, Bohr, TIEF, Geotools and more.
GoBeam
Version:2015 · Downloads:492
Continuous Beam Analysis for Excel
The easiest and most straight forward continuous beam analysis program available.
SAFE
Version:2014 · Downloads:480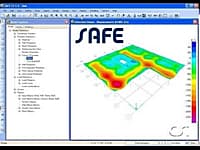 Design Of Slabs, Mats and Footings
SAFE is the ultimate tool for designing concrete floor and foundation systems. From framing layout all the way through to detail drawing production, SAFE integrates every aspect of the engineering design process in one easy and intuitive environment.
You are on page 1 of 1
First Page