ANSRuop
Version:3.3 · Downloads:712
static & dynamic, linear & non-linear analysis of structures
The ANSRuop computer program is specialized structural analysis software, designed for scientific research as well as to aid practicing engineers.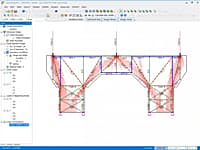 Strut-and-Tie Model Analysis / Design of Structural Concrete
AStrutTie is a strut-tie model analysis/design software for concrete members with disturbed stress regions.
BEAMD
Version:2014 · Downloads:317
RC beam design, detailing, drafting and scheduling
BEAMD is the complete and totally integrated solution for RC beam design, detailing, drafting and scheduling.
Structural Cross Sections (concrete, steel, composite etc.)
Cross Section Analysis and Design can handle structural cross sections that are built up of one or more geometric entities and can be drawn directly using the versatile featured user interface.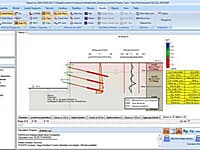 Design of Embedded Earth Retaining Walls
DeepXcav is a software program for the design of embedded earth retaining walls with limit-equilibrium and advanced non linear elastoplastic analysis methods. DeepXcav offers a one-stop complete geotechnical and structural solution for deep excavation.
Calculations Of Beams And Reinforced Concrete Slab
This application can be used to make quick parameters calculations of beams and reinforced concrete slab not only in the office but also at the construction site.
You are on page 1 of 1
First Page