CESDb
> Software > Earth Pressure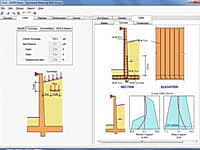 Retaining Wall Design per the latest IBC, ACI 318 specifications
ASDIP Retain is a suite of modules specifically dedicated to the design of retaining walls, based on the latest IBC / ACI 318 specifications, that greatly simplifies the time-consuming calculations in any structural engineering office.
Forces
Version:1.0 · Downloads:339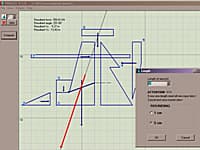 Resultant of General Force System
The program is based on general principle of static equilibrium of forces in a plane.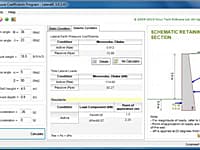 LateralK is a simple software for calculating lateral earth pressure coefficients and forces behind retaining walls in static and earthquake condition based on Rankine/ Coulumb formulas and also Mononobe/ Okabe methods.
PYWALL
Version:3.0 · Downloads:221
Analysis of Flexible Retaining Walls
PYWALL considers soil-structure interaction by using a beam-column model and can analyze the behavior of a flexible retaining wall or soldier-pile wall with or without tiebacks or bracing systems.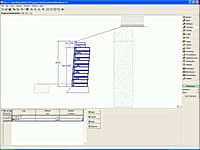 The program Redi Rock wall is used to design and check a retaining walls made from blocks produced by Redi-Rock, Inc (USA).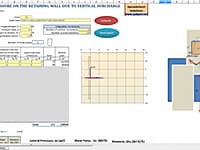 Lateral Pressure on the Retaining Wall Due to Vertical Surcharge
This spreadsheet computes lateral pressure against retaining wall due to vertical surcharge loads.
You are on page 1 of 1
First Page