CESDb
> Software > Drilled Shaft
AllPile
Version:7.19 · Downloads:1697
AllPile is a Windows-based analysis program that handles virtually all types of piles, including steel pipes, H-piles, pre-cast concrete piles, auger-cast piles, drilled shafts, timber piles, jetted piles, tapered piles, piers with bell, micropiles (minipiles), uplift anchors, uplift plate, and shallow foundations.
FB-Deep
Version:2.04 · Downloads:442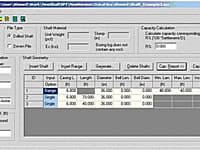 Static axial capacity of drilled shafts and driven piles
The FB-Deep computer program is a Windows based program used to estimate the static axial capacity of drilled shafts and driven piles.
LPILE
Version:2015 · Downloads:255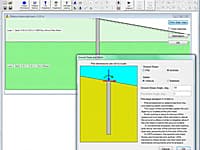 Analysis of Piles and Drilled Shafts Under Lateral Loads
LPILE is a special-purpose program based on rational procedures for analyzing a pile under lateral loading using the p-y method.
PileAXL
Version:2014 · Downloads:240
Behaviour Of Single Piles Under Axial Loading
PileAXL is a program that analyzes the behaviour of single piles under axial loading applied at the pile head for both onshore and offshore engineering problems.
SHAFT
Version:2012 · Downloads:216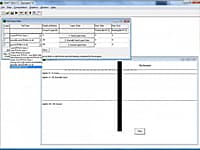 Study of Drilled Shafts under Axial Loading
SHAFT is a computer program used to evaluate the axial capacity and the short-term, load-settlement curves of drilled shafts or bored piles in various types of soils.
TZpile
Version:2014 · Downloads:229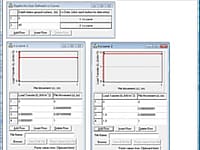 Computation of Load-Settlement Relationships of Vertically-Loaded Piles
TZPILE implements the well-known method of soil-structure interaction, commonly called the t-z method, where t-z and Q-w curves are used respectively for load transfers in side resistance and end bearing.
You are on page 1 of 1
First Page