CESDb
> Software > Curvature
Structural Cross Sections (concrete, steel, composite etc.)
Cross Section Analysis and Design can handle structural cross sections that are built up of one or more geometric entities and can be drawn directly using the versatile featured user interface.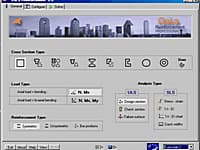 GaLa Reinforcement is a free program, developed as a part of Dr. Ilia Alashki Ph. D. thesis in 1997-2002.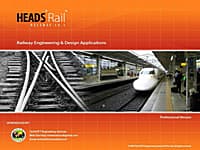 Railway Engineering and Design Application
The largest and versatile software for Railway, Metro Rail, LRT, MRT, Mono Rail Engineering projects.
LPILE
Version:2015 · Downloads:255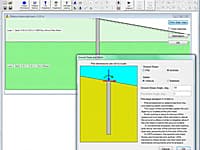 Analysis of Piles and Drilled Shafts Under Lateral Loads
LPILE is a special-purpose program based on rational procedures for analyzing a pile under lateral loading using the p-y method.
RspBr2
Version:3.0 · Downloads:246
Plane Frame Structural Analysis For Bridge Engineers
RspBr2 is a plane frame structural analysis program to aid bridge engineers in design and checking beam bridges.
You are on page 1 of 1
First Page