Analysis and Design of Reinforced Concrete & Steel Structures
Advance Design is a complete integrated analysis / design software dedicated to engineers.
ATENA
Version:5.1.1 · Downloads:668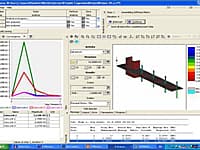 Advanced Tool for Engineering Nonlinear Analysis
Software for analysis of concrete and reinforced concrete structures.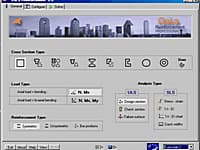 GaLa Reinforcement is a free program, developed as a part of Dr. Ilia Alashki Ph. D. thesis in 1997-2002.
RMCalc
Version:2.2.2 · Downloads:244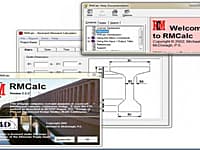 Restraint moments in precast prestressed concrete girder bridges
RMCalc is a Windows-based software program to compute restraint moments in precast prestressed concrete girder bridges constructed with continuous spans.
SAP2000
Version:17 · Downloads:6300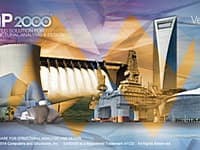 Structural Analysis and Design
From its 3D object based graphical modeling environment to the wide variety of analysis and design options completely integrated across one powerful user interface, SAP2000 has proven to be the most integrated, productive and practical general purpose structural program on the market today.
Settlement and Consolidation Analysis
Settle3D is a 3-dimensional program for the analysis of vertical consolidation and settlement under foundations, embankments and surface loads.
You are on page 1 of 1
First Page