CESDb
> Software > Contour Lines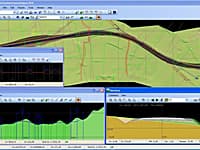 Complete and Autonomous Road Design
Diolkos is a complete and robust solution for designing all types of road projects in a visual multifunctional 3D environment.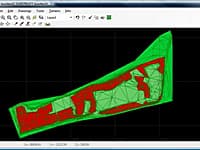 Create, Edit and Visualize in 3d Space Digital Terrain Models
In FastTerrain you are able to create, edit and visualize in 3D space digital terrain models.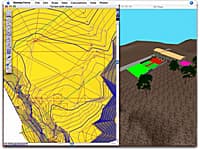 Surveys, Land Modeling, Landscape
Nonio C is a program for modeling large topographic and cartographic surveys using triangles, contour lines, slope charts, color shading, sections, and three-dimensional views.
Seer3D
Version:2.09 · Downloads:249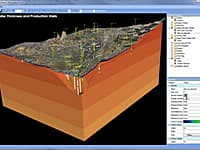 Visualization of Field Measurement Data and Groundwater Model Results
Seer3D is an application for the visualization of field measurement data and the groundwater model results. It includes powerful tools for displaying vector and raster maps, presenting wells, boreholes, lithological, and geophysical data.
You are on page 1 of 1
First Page