CESDb
> Software > Concrete Columns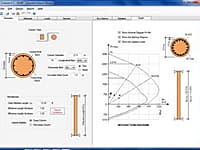 Design of Concrete members per the latest IBC, ACI 318 specifications
ASDIP Concrete is a suite of modules specifically dedicated to the design of concrete members such as beams, columns and walls, based on the latest ACI 318 specifications.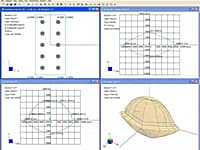 Axial-Flexural Analysis and Design of Concrete Columns, Beams and Shear Walls
cColumn formerly known as RcSections is a powerful 32-bit Windows program designed specifically for structural engineers to perform axial-flexural analysis and design of concrete columns as well as beams and shear walls according to ACI 318-11/08/05/02 and ACI 318-99.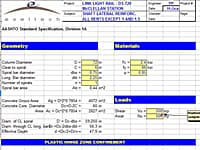 Shear Capacity and Confinement Reinforcement of Columns
Calculates shear capacity and confinement reinforcement of circular and oblong shape reinforced concrete columns.
CypeCAD
Version:2015.k · Downloads:1264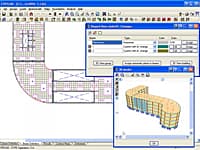 Architecture, Engineering and Construction
CYPECAD was brought about to carry out the analysis and design of reinforced concrete and steel structures, subject to horizontal and vertical forces, for houses, buildings and civil work projects.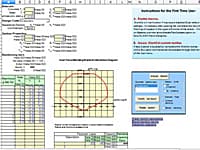 Investigation Of Reinforced Concrete Column Section
ShortCol computes ultimate strength of reinforced concrete column subjected to combined axial force and bending moment.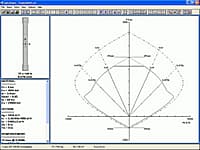 Design and Investigation of Rectangular, Round and Irregular Concrete Columns
spColumn is widely used for design of shear walls, bridge piers as well as typical framing elements in buildings and structures.
You are on page 1 of 1
First Page