CESDb
> Software > Combined Footing
BOEF
Version:1.6 · Downloads:581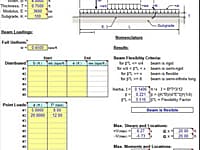 Beam on Elastic Foundation Analysis
BOEF is a spreadsheet program written in MS-Excel for the purpose of analysis a finite length beam with free ends supported continuously on an elastic foundation.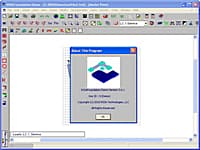 Solve and Optimize All Types of Foundation Systems
RISAFoundation gives you the ability to solve and optimize all types of foundation systems, including mat foundations, grade beams, pile caps, retaining walls, isolated spread footings and combined footings.
spMats
Version:8.0 · Downloads:229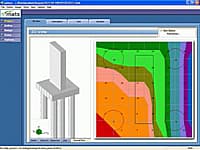 Design And Investigation of Concrete Foundations, Mats, Combined Footings, Pile Caps, Slabs On Grade
spMats is highly efficient and widely used for analysis, design and investigation of commercial building foundations and industrial mats and slabs on grade.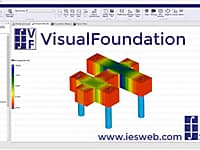 Analysis and design of complex mat foundations and combined footings.
You are on page 1 of 1
First Page