CESDb
> Software > Bracing
Analysis and Design of Reinforced Concrete & Steel Structures
Advance Design is a complete integrated analysis / design software dedicated to engineers.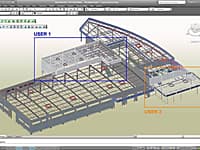 3D Modelling Software for Steel Detailing
Advance Steel is specifically designed for structural engineers and steel detailers who require professional and easy-to-use BIM structural steel detailing software that automates the production of drawings, BOMs and NC files.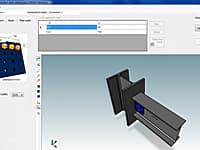 Analysis and design of steel connections
EC PRAXIS 3J is an entirely new software application, for the analysis and design of steel connections according to EC3.
PYWALL
Version:3.0 · Downloads:221
Analysis of Flexible Retaining Walls
PYWALL considers soil-structure interaction by using a beam-column model and can analyze the behavior of a flexible retaining wall or soldier-pile wall with or without tiebacks or bracing systems.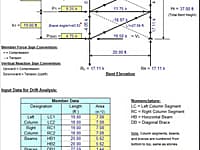 Analysis Of Vertical Bents With Tension-Only X-Bracing
XBRACING is a spreadsheet program written in MS-Excel for the purpose of analyzing X-braced bents with tension-only systems.
You are on page 1 of 1
First Page