CESDb
> Software > Beam Section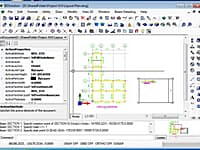 Create Detailed Drawings of RC Beam
BDSolution program facilitates the preparation of final drawings of RC beam. It provides the tools and links to create detailed drawings of RC beam in an intuitive manner.
CBeam
Version:2.0 · Downloads:433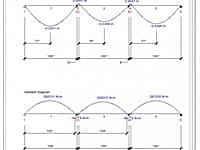 Section properties for composite beams
CBeam 2. 0 is a windows application that calculates section properties for composite beams.
ETABS
Version:2013 · Downloads:1861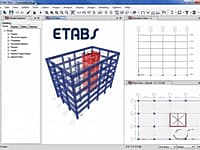 Analysis, Design and Drafting of Building Systems
ETABS is the solution, whether you are designing a simple 2D frame or performing a dynamic analysis of a complex high-rise that utilizes non-linear dampers for inter-story drift control.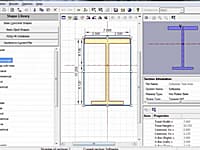 Find the properties of complex built-up sections
RISASection allows the user to define any type of complex cross section either by combining standard shapes or by defining new shapes.
You are on page 1 of 1
First Page