CESDb
> Software > Anchors
AllPile
Version:7.19 · Downloads:1697
AllPile is a Windows-based analysis program that handles virtually all types of piles, including steel pipes, H-piles, pre-cast concrete piles, auger-cast piles, drilled shafts, timber piles, jetted piles, tapered piles, piers with bell, micropiles (minipiles), uplift anchors, uplift plate, and shallow foundations.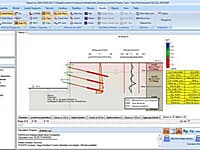 Design of Embedded Earth Retaining Walls
DeepXcav is a software program for the design of embedded earth retaining walls with limit-equilibrium and advanced non linear elastoplastic analysis methods. DeepXcav offers a one-stop complete geotechnical and structural solution for deep excavation.
With the aid of this program the displacements and the force distribution of a sheet pile wall construction can be calculated.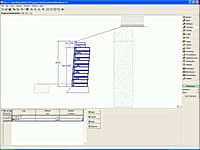 The program Redi Rock wall is used to design and check a retaining walls made from blocks produced by Redi-Rock, Inc (USA).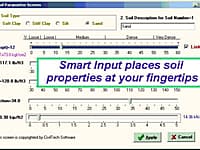 Shoring, EarthPres, Surcharge, and Heave
Shoring Suite is a software package that contains 4 Modules: Shoring, EarthPres, Surcharge, and Heave. These modules are sophisticated design and analysis tools developed by experienced engineers and professors.
You are on page 1 of 1
First Page