CESDb
> Software > Anchorage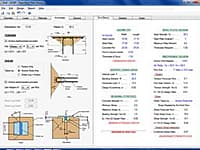 Steel Design per the latest AISC specifications
ASDIP Steel is a suite of modules specifically dedicated to the design of structural steel members, based on the latest AISC specifications (AISC 360), that greatly simplifies the time-consuming calculations in any structural engineering office.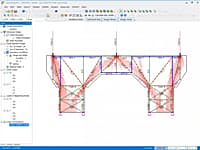 Strut-and-Tie Model Analysis / Design of Structural Concrete
AStrutTie is a strut-tie model analysis/design software for concrete members with disturbed stress regions.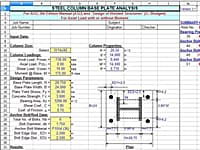 Steel Column Base Plate Analysis per AISC 9th Ed
BASEPLT9 is a spreadsheet program written in MS-Excel for the purpose of analysis of steel column base plates.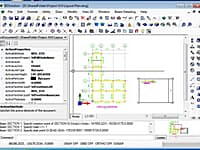 Create Detailed Drawings of RC Beam
BDSolution program facilitates the preparation of final drawings of RC beam. It provides the tools and links to create detailed drawings of RC beam in an intuitive manner.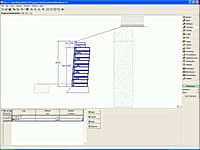 The program Redi Rock wall is used to design and check a retaining walls made from blocks produced by Redi-Rock, Inc (USA).
UGTANK
Version:1.0 · Downloads:382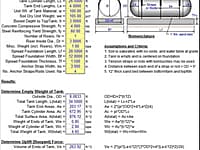 Underground Storage Tank Anchorage Design
UGTANK. xls workbook is for the analysis and design of anchorage for underground storage tanks, obviously addressing the concerns of buoyancy.
You are on page 1 of 1
First Page