CESDb
> Software > Aluminum
Aprop
Version:2.2 · Downloads:353
Section properties of single entities, multiple shapes, built-up composites
Aprop utilizes an Integration by Area method that allows the user to determine section properties of single entities, assemblies of multiple shapes, and/or built-up composites.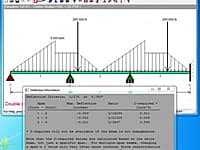 C-beam is a continuous beam software package that allows the user to solve statically indeterminate structures.
Structural Cross Sections (concrete, steel, composite etc.)
Cross Section Analysis and Design can handle structural cross sections that are built up of one or more geometric entities and can be drawn directly using the versatile featured user interface.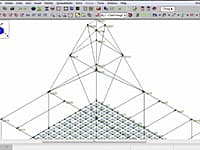 RISA-3D is an accurate tool for creating 3D models of buildings and other beam structures.
RSTAB
Version:8-06-3039 · Downloads:17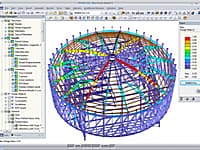 Structural Frame & Truss Analysis
RSTAB is the ideal tool for the design of beam, frame, or truss structures consisting of steel, reinforced concrete, timber, aluminum, or other materials.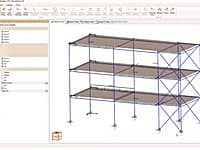 IES VisualAnalysis is an easy to learn software for general-purpose frame and finite-element analysis.
You are on page 1 of 1
First Page