CESDb
> Software > Allowable Stress Design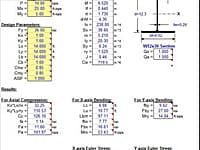 Beam-Column Design per Aisc 9th Edition ASD Manual
Beam-Column design, focusing on flexural & axial stresses, including built-up sections not classified as plate girders (per AISC 9th Edition ASD Manual)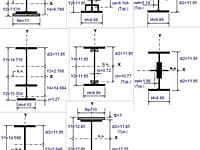 Analysis Of Beam Reinforcement per Aisc 9th Edition ASD Manual
BMREINF9 is a spreadsheet program written in MS-Excel for the purpose of analysis and code checking of steel members with various types of reinforcement configurations.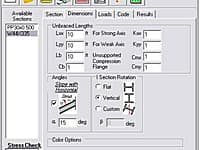 Analysis of steel beams subjected to combined bending and axial loading
Steel-Beam is a user-friendly robust program that allows the combined stress evaluation of steel beams and steel columns under combined axial and flexural loads.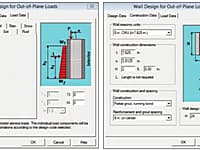 The SMDS software is a component software package specifically designed to engineer masonry.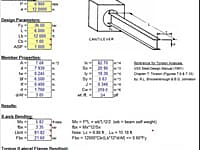 Simplified Torsion Analysis For Steel Beams
Quick and simplified torsion analysis of W, S, M, and HP steel beams.
You are on page 1 of 1
First Page