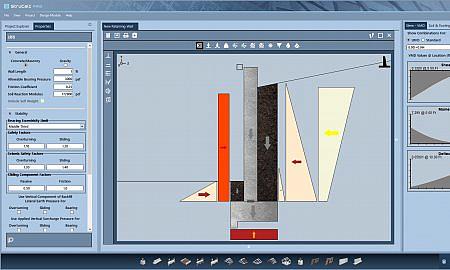 Last Update :
11 December 2015
Downloads :
UserDownloads:

509
StruCalc 8. 0 is the next generation of structural analysis software. The intuitive interface combined with the power to design multiple span members using steel, wood, flitch beams or manufactured lumber propels StruCalc ahead of the competition.
Created in 1993 for StruCalc engineers own in-office use, StruCalc is now used by people around the world; our users include architects, building officials, engineers, home designers, and private home owners building or remodeling their own homes. Since the early 90s, StruCalc has been improved and upgraded based on our design experience and the needs of our customers. Today it includes eleven separate design modules, four diagrams, easy to read one page printouts, and an upgrade system that allows older project files to be easily ported into new versions of our software.
All you have to do is know the loads acting on the beam you are working on and the type of beam it is. StruCalc makes it easy to choose a design module with relevant modules for each design issue. Uniformly loaded beams, square, round, rectangular and continuous footings, roof beams, combination roof and floor beams, multi-loaded multi-span beams, multi-span floor beams, multi-span roof beams, floor joists, roof rafters, columns and collar ties are all available in StruCalc.
Similar Software
ETABS
Version:2013 · Computers and Structures Inc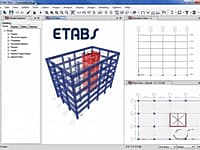 Analysis, Design and Drafting of Building Systems
ETABS is the solution, whether you are designing a simple 2D frame or performing a dynamic analysis of a complex high-rise that utilizes non-linear dampers for inter-story drift control.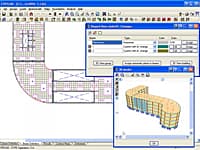 Architecture, Engineering and Construction
CYPECAD was brought about to carry out the analysis and design of reinforced concrete and steel structures, subject to horizontal and vertical forces, for houses, buildings and civil work projects.
Analyze Planar Frames, Trusses, and Multi Span Beams
SmartFrame 2D is easy and quick way to model and analyze planar frames, trusses, and multi span beams based on the finite element method.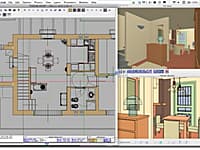 Domus. Cad is a program for architectural 3D design which allows you to face 3D design with the same simplicity as a traditional 2D design.
spBeam
Version:3.60 · StructurePoint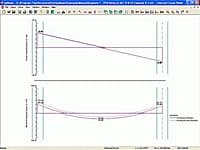 Analysis, Design, And Investigation Of Reinforced Concrete Beams
spBeam (formerly pcaBeam) is highly efficient and widely used for analysis, design, and investigation of beams and one-way slabs in reinforced concrete floor systems.
Comments & Reviews
About StruCalc
No comments yet. Be the first to comment.
Submit a review using your Facebook ID