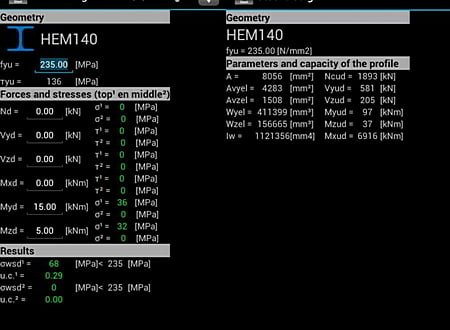 Last Update :
18 January 2013
Downloads :
UserDownloads:

250
This Steel Design App lets you determine the elastic stresses at the top and in the middle of a beam, given the forces on the beam based on the theory of Huber-Hencky. Axial force, double shear and double bending are included.
Features:
Input Mx, My, Mz
Both US and metric units
Select an arbitrary beam from our Engineering Libraries app
Outputs stresses and unity check
Integration with our Frame Design 2D app.
Export possibilities
Graphs
Similar Software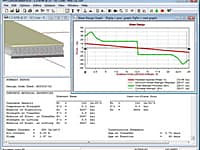 Design Of Precast Concrete Beams
Concise Beam is an easy to use program for the design of precast concrete beams.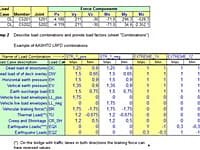 Load Combinations and Minimum/Maximum Force Envelopes
Creates load combinations and finds maximum/minimum force envelopes for structural members.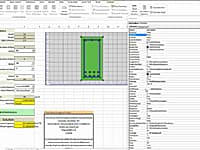 Elastic and Plastic Bending Analysis
Structures Office supports construction of arbitrary cross-sections, computes area, elastic, and plastic section properties.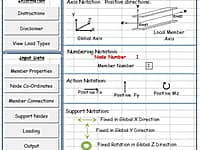 Bending Moments, Axial and Shears Forces in a Plane Frame
A Plane Frame Analysis for bending moments, axial and shears forces in a plane frame structure under point loads, UDL's, linearly varying distributed loads (soil pressures) and moments.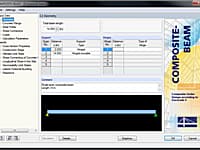 Design of Composite Beams According to ENV 1994-1-1:1992
The COMPOSITE-BEAM program performs design of composite beams according to ENV 1994‑1‑1:1992‑10.
Comments & Reviews
About SteelDesign
No comments yet. Be the first to comment.
Submit a review using your Facebook ID