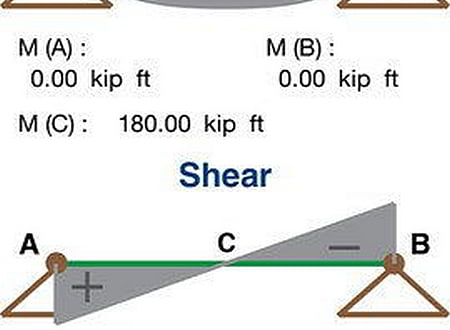 Last Update :
10 April 2015
Downloads :
UserDownloads:

409
Statics is a "must have" mobile software for every engineer (in particular civil or building), architect, Statics and Building science student.
In fact it's a fast standard beam solver (currently supported, cantilever, inclined, arches, fixed - fixed and fixed supported beams loaded with forces, moments and distributed loads) that calculates moments, shears, axial forces, rotations and lowerings by simply inserting input parameters (many of them are also suggested by the program itself, like Young's modulus or material's weight). It's also possible calculate the area moment of inertia for rectangular sections.
The program also has a list of all standard equations used to solve the beams, so you can easily know what is the general equation for every case.
* This app is designed for both iPhone and iPad.
Similar Software
Linear Rebar Needed Based Off Square Footage of Concrete
Rebar Calculator is a simple app to calculate the number of linear rebar needed based off square footage of concrete
Civil Engineering Calculations
This program was designed to provide Civil Engineers and Land Surveyors with a quick way to calculate or check points on portions of a roadway profile, area calculations, drainage/flow calculations, traffic counts, etc.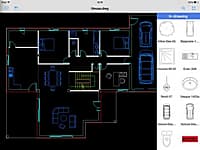 CAD editor and viewer (formerly ZWCAD Touch)
ZWCAD Touch is the 1st CAD (Computer-Aided Design) application that integrates 3rd-party Cloud Storage Service (like Dropbox and SkyDrive) internally.
Enter Soil Boring Log Data Using iPad
Enter soil boring log data right on your iPad using BorinGS. BorinGS for your iPad combines the ease you enjoy using the desktop version with the portability of your iPad.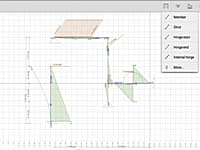 This intuitive and feature rich finite element app is especially useful for civil engineers, mechanical engineers, architects and students who wish to design 2D frames.
Comments & Reviews
About Statics
No comments yet. Be the first to comment.
Submit a review using your Facebook ID