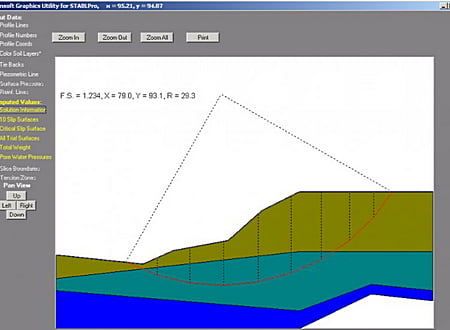 Last Update :
12 June 2014
Downloads :
UserDownloads:

237
STABL is a computer program written for the general solution of slope-stability problems using a two-dimensional limiting equilibrium method. The original program was developed by Ronald A. Siegel at Purdue University in 1975. STABL was placed on line for routine use in 1976 by the Indiana Department of Highways, and after being reported in the open literature, the program was adopted by many agencies.
The extensive use of STABL for academic purposes originated requests from users to introduce many improvements to the original STABL program since its introduction. Most of the current versions can handle tieback loading, reinforced-earth layers in embankment, and Spencer's method of analysis.
In general, the STABL programs feature unique, random techniques for generation of potential failure surfaces and the most critical surface is shown in the output as the one with the lowest factor of safety. One technique generate circular-failure surfaces; another technique generates more general irregular surfaces of random shapes.
The computer program STABLPRO has been developed specifically for users to ease their modeling process and to enhance the graphical observation of slope boundaries and critical slip surfaces.
Similar Software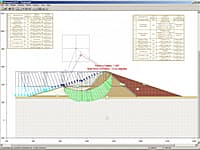 Analyze the Stability of Complex Slopes
UTexas4 is a computer software application for computing the stability of earth and earth-rock slopes and embankments.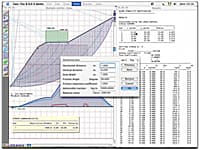 Verification of Stratified Slopes
Geo-Tec B allows the verification of stratified slopes in the presence of water beds and loads.
Swedge
Version:6.0 · Rocscience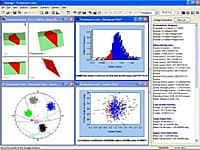 3D Surface Wedge Analysis for Slopes
Swedge is a quick, interactive and simple to use analysis tool for evaluating the geometry and stability of surface wedges in rock slopes.
LateralK
Version:3.23 · Novo Tech Software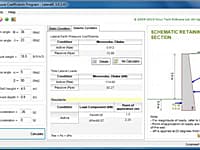 LateralK is a simple software for calculating lateral earth pressure coefficients and forces behind retaining walls in static and earthquake condition based on Rankine/ Coulumb formulas and also Mononobe/ Okabe methods.
Slide
Version:6.0 · Rocscience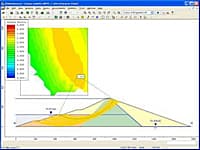 2D Limit Equilibrium Slope Stability Analysis
Slide is the most comprehensive slope stability analysis software available, complete with finite element groundwater seepage analysis, rapid drawdown, sensitivity and probabilistic analysis and support design.
Comments & Reviews
About StablPro
Submit a review using your Facebook ID