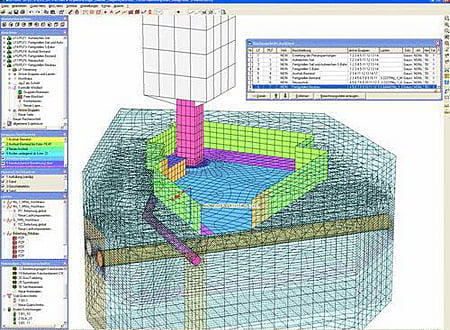 Last Update :
23 April 2014
Downloads :
UserDownloads:

475
FEA software for civil and structural engineering modeling, analysis, design, and detailing. SOFiSTiK is one of the most complete FE packages and covers almost all structural engineering disciplines: building, bridges, foundation, tunneling, membranes, lightweight, dynamics. Design code checks can be performed for 18 international codes.
FEA suite (SOFiSTiK) includes the following programs:
Sofistik Structural Desktop - SSD (main user interface that helps the user control various modules)
CADINP (text editor and script language to define parametric input)
SOFIPLUS (standard pre-processor based on AutoCAD)
ASE (3D finite element analysis)
STAR (3D frame analysis)
SlabDesigner PRO (analysis of slabs, walls, frames and grillages)
TALPA (linear and nonlinear plain strain/stress analysis)
HASE (soil-structure interaction)
PFAHL (analysis of pile foundations)
HYDRA (analysis of potential problems)
PHYSICA (multiphysical code for computation fluid dynamics that can be used for dynamic wind analysis of bridges and buildings)
Similar Software
BEAMD
Version:2014 · ATIR Engineering Software
RC beam design, detailing, drafting and scheduling
BEAMD is the complete and totally integrated solution for RC beam design, detailing, drafting and scheduling.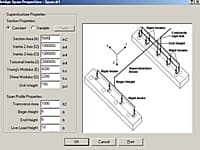 Analyzing multiple bridge pier structures
The FB-MultiPier analysis program is a nonlinear finite element analysis program capable of analyzing multiple bridge pier structures interconnected by bridge spans.
RISA-3D
Version:12 · RISA Technologies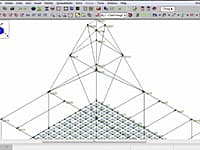 RISA-3D is an accurate tool for creating 3D models of buildings and other beam structures.
Advance Concrete is specifically designed for engineers and structural draftsmen looking for a complete and easy to use software completely integrated into AutoCAD.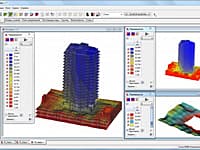 An Integrated System For Finite Element Structural Analysis
SCAD for Windows is a new-generation system developed by engineers for use of engineers and implemented by a team of experienced programmers.
Comments & Reviews
About Sofistik
No comments yet. Be the first to comment.
Submit a review using your Facebook ID