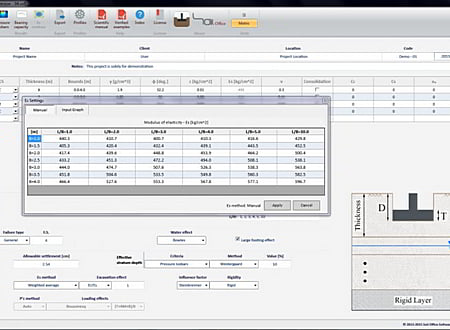 Last Update :
20 September 2015
Downloads :
UserDownloads:

366
SO-Foundation
Description
SO-Foundation calculates bearing capacity of shallow foundations considering both shear failure and settlement.
Hansen, Meyerhof, Vesic, Terzaghi and Eurocode methods are employed for the determination of shear failure. Elastic and consolidation settlements can be calculated using various options.
Features
Introduction of up to 20 soil layers.
Correlation of soil parameters.
User is informed about the common ranges regarding input parameters.
Pressure isobars are calculated and generated below footings.
Determination of bearing capacity of shallow footings (Spread, Continuous and Mat) with different dimensions considering both shear failure and settlement (Elastic and Consolidation).
Calculation of settlement corresponding to the allowable pressure.
Calculation of modulus of subgrade reaction.
Calculation and generation of modulus of subgrade reaction contour on the footing surface.
Exporting results to MS Excel format.
Presentation of calculation report with sufficient details.
Creation of profiles for the desired settings.
Similar Software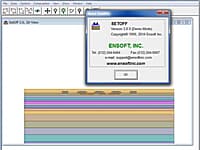 Analysis of Foundation Settlement
SETOFF analyzes foundation settlement of both, shallow and deep foundations, using commonly-accepted procedures.
DynaN
Version:3.0 · Ensoft
Dynamic Analysis of Shallow and Deep Foundations
DYNAN can be used for the dynamic analysis under transient and random loading in the time domain.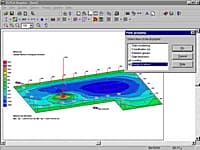 A Package for Geotechnical and Structural Engineers
GEOTEC Office is a package for geotechnical and design engineering. The package contains programs such as ELPLA, Bohr, TIEF, Geotools and more.
SAFE
Version:2014 · Computers and Structures Inc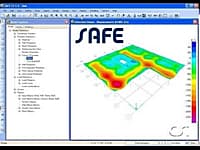 Design Of Slabs, Mats and Footings
SAFE is the ultimate tool for designing concrete floor and foundation systems. From framing layout all the way through to detail drawing production, SAFE integrates every aspect of the engineering design process in one easy and intuitive environment.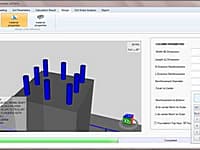 Design and Analyse Spread Footings
GEO. Spread will enable you to design and analyse spread footing easily, accurately, and comprehensively.
Comments & Reviews
About SO-Foundation
No comments yet. Be the first to comment.
Submit a review using your Facebook ID