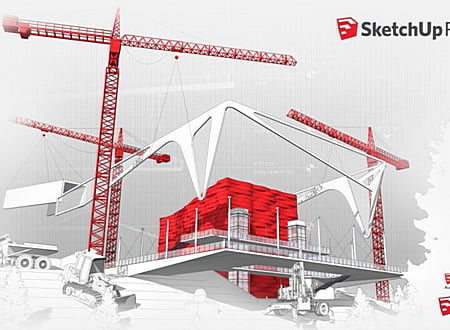 Last Update :
5 February 2015
Downloads :
UserDownloads:

44
SketchUp Pro is the most intuitive way to design, document and communicate your ideas in 3D. Hundreds of thousands of professionals in architecture, construction, engineering, commercial interiors, light construction, landscape architecture, kitchen & bath design, urban planning, game design, film & stage, woodworking, and plenty of other fields use SketchUp Pro all the time, every day. It's the all-purpose antidote to complicated, expensive CAD software.
SketchUp Pro is like a pencil with superpowers. Start by drawing lines and shapes. Push and pull surfaces to turn them into 3D forms. Stretch, copy, rotate and paint to make anything you like. More advanced? Start modeling from CAD and terrain data, photographs or even hand sketches. Build models with custom behaviors and attributes. SketchUp Pro is as simple and as powerful as you want it to be.
LayOut in SketchUp Pro lets you add model views to pages, choose drawing scales, adjust line weights and add dimensions, callouts and graphics. Changes to your model are reflected automatically in LayOut. When it's time, export PDFs, images and CAD files.
Similar Software
SketchUp Pro for Home, Personal and Educational Use
Sketchup Make, introduced in May 2013, is a free-of-charge version of SketchUp Pro for home, personal, and educational use.
CAD Touch
Version:5.0.9 · Martin Fabrizi Carianni
CAD Editor and Viewer For Android & IOS
CAD Touch is an editor and viewer that completely reinvents on-site drawing, giving to professionals in various core fields like architecture, engineering, real estate, home design, and more, the power to measure, draw and view their work on-site.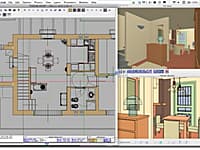 Domus. Cad is a program for architectural 3D design which allows you to face 3D design with the same simplicity as a traditional 2D design.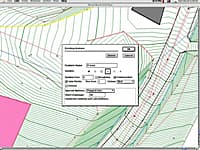 Geometric Design of Roads and Highways
HighRoad is an interactive graphical application for the geometric design of roads and highways.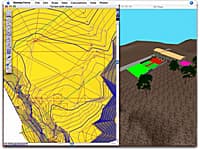 Surveys, Land Modeling, Landscape
Nonio C is a program for modeling large topographic and cartographic surveys using triangles, contour lines, slope charts, color shading, sections, and three-dimensional views.
Comments & Reviews
About SketchUp Pro
No comments yet. Be the first to comment.
Submit a review using your Facebook ID