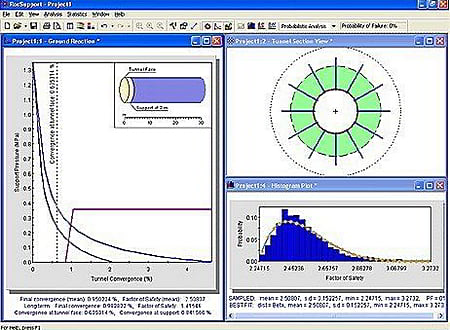 Last Update :
20 September 2013
Downloads :
UserDownloads:

251
RocSupport is an easy to use software tool for estimating deformation in circular or near circular excavations in weak rock and visualization of the tunnel interaction with various support systems. Given the tunnel radius, in-situ stress conditions, rock parameters and support parameters, a ground reaction curve and a support reaction curve are calculated. The intersection of these curves determines a factor of safety for the support system.
RocSupport can be used as a tool for the preliminary design of tunnels and support systems. It can provide valuable information about various tunnel support options, before detailed analysis is carried out with a finite element program such as Phase2.
The program is applicable to tunnels excavated in weak rock under squeezing ground conditions. It is not applicable for excavations in hard rock, where failure is controlled by structural discontinuities or brittle failure.
Similar Software
Upres
Version:3.1 · CivilTech Software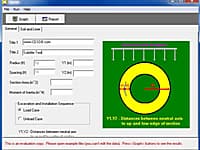 Designing Tunnels and Pipe Lining Using Dr. H. Einstein's Method
Upres is suitable for most elastic closed form models such as pipe and circular tunnel lines buried underground. Upres is for designing tunnels and pipe lining using Dr. H. Einstein's method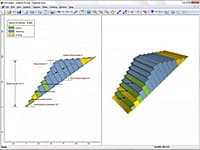 RocTopple is an interactive software tool for performing toppling analysis and support design of rock slopes.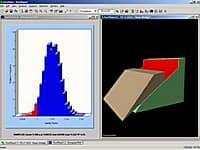 Planar Sliding Stability Analysis for Rock Slopes
RocPlane is an interactive software tool for performing planar rock slope stability analysis and support design.
Swedge
Version:6.0 · Rocscience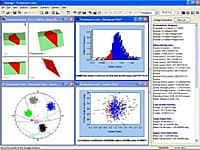 3D Surface Wedge Analysis for Slopes
Swedge is a quick, interactive and simple to use analysis tool for evaluating the geometry and stability of surface wedges in rock slopes.
Slide
Version:6.0 · Rocscience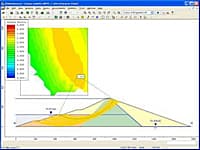 2D Limit Equilibrium Slope Stability Analysis
Slide is the most comprehensive slope stability analysis software available, complete with finite element groundwater seepage analysis, rapid drawdown, sensitivity and probabilistic analysis and support design.
Comments & Reviews
About RocSupport
No comments yet. Be the first to comment.
Submit a review using your Facebook ID