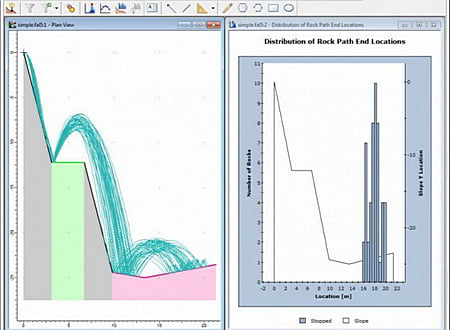 Last Update :
6 October 2014
Downloads :
UserDownloads:

253
RocFall is a statistical analysis program designed to assist with assessment of slopes at risk for rockfalls. Energy, velocity and "bounce height" envelopes for the entire slope are determined by the program, as is the location of rock endpoints. Distributions of energy, velocity and bounce-height are also calculated along the slope profile; Distributions can be graphed and comprehensive statistics are automatically calculated.
RocFall can also assist in determining remedial measures: the material properties of each slope segment can be changed allowing for comparison of results. Information about the kinetic energy and location of impact on a barrier can help determine the capacity, size and location of barriers. RocFall also provides commercial barrier information. Users can define a custom barrier, or select one of the pre-defined barriers.
Similar Software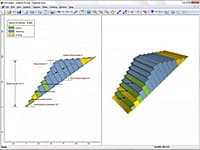 RocTopple is an interactive software tool for performing toppling analysis and support design of rock slopes.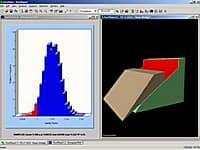 Planar Sliding Stability Analysis for Rock Slopes
RocPlane is an interactive software tool for performing planar rock slope stability analysis and support design.
Slide
Version:6.0 · Rocscience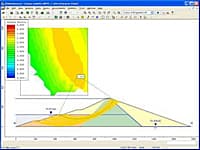 2D Limit Equilibrium Slope Stability Analysis
Slide is the most comprehensive slope stability analysis software available, complete with finite element groundwater seepage analysis, rapid drawdown, sensitivity and probabilistic analysis and support design.
Swedge
Version:6.0 · Rocscience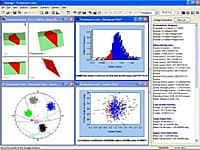 3D Surface Wedge Analysis for Slopes
Swedge is a quick, interactive and simple to use analysis tool for evaluating the geometry and stability of surface wedges in rock slopes.
Support Estimation Using Ground Reaction Curves
RocSupport is a fast and easy to use program for estimating the deformation of circular tunnels in weak rock and visualizing the tunnel interaction with various support systems.
Comments & Reviews
About RocFall
No comments yet. Be the first to comment.
Submit a review using your Facebook ID