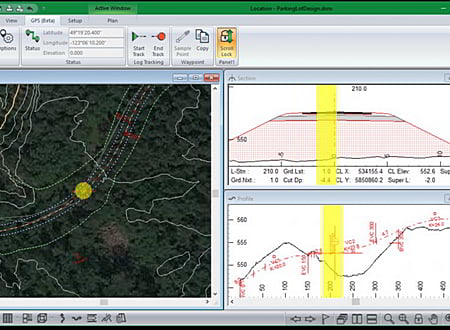 Last Update :
1 April 2015
Downloads :
UserDownloads:

897
RoadEng is a site and road design software package. It works either as an add-on to other civil design software or as a standalone system. It includes functions for data collection, terrain modelling, contouring, volumes, profiles, sections, and road design.
Clean and simple and highly interactive, RoadEng can be used by anyone. You don't have to be a CAD specialist. RoadEng focuses on engineering, not CAD. RoadEng was designed from the ground up to work with objects such as surfaces, cross sections, alignments, drainage structures, and templates. RoadEng is extremely easy to use. More than 90% of our customers do not require formal training.
RoadEng Mass Haul Diagram example. The Mass Haul diagram gives you quick, qualitative information about cut and fill volumes and movements.
Similar Software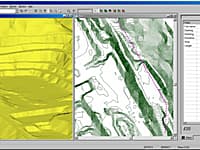 Surveying, Mapping and Terrain Modeling
Terrain Tools 3D is a software toolkit for mapping, terrain modelling and land development.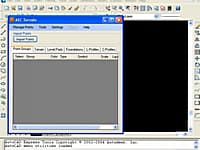 Create Digital Elevation Model from AutoCAD
AEC Terrain is designed to simplify terrain management and 3D-modeling.
Surveying & Engineering Field & Office
LISCAD is a portfolio of integrated Land Surveying and Civil Engineering software modules.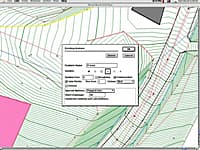 Geometric Design of Roads and Highways
HighRoad is an interactive graphical application for the geometric design of roads and highways.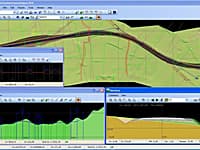 Complete and Autonomous Road Design
Diolkos is a complete and robust solution for designing all types of road projects in a visual multifunctional 3D environment.
Comments & Reviews
About RoadEng
Submit a review using your Facebook ID