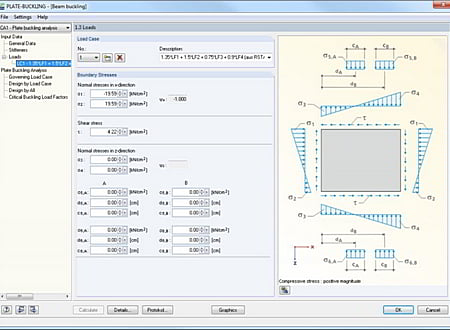 Software :
RF PLATE-BUCKLING
Downloads :
UserDownloads:

31
RF PLATE-BUCKLING
Description
The RF-/PLATE-BUCKLING is available as an add-on module for RFEM/RSTAB or as a separate stand-alone program. It performs plate buckling analysis of rectangular plates according to the following standards:
EN 1993-1-5:2006
DIN 18800-3:1990-11
It is possible to apply horizontal or vertical stiffeners to the plates (for example flat plates, angles, T-stiffeners, trapezoidal stiffeners, channel sections). Loading on the plate boundaries can be applied in several ways and can be imported from the main program RFEM/RSTAB. The plate buckling design in RF-/PLATE-BUCKLING is always performed on the total buckling panel as the potential stiffeners are considered in the 3D FE model. Thus, designs of single (c/t) parts or buckling panel sections are omitted.
Similar Software
CRANEWAY
Version:8-06-3030 · Dlubal Software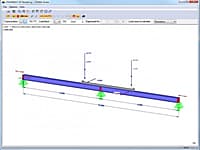 Design of Crane Runway Girders
The stand‑alone program CRANEWAY provides effective analysis and design of craneway girders.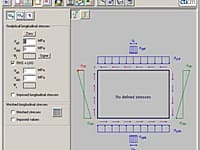 EBPlate is a piece of software developed by CTICM with a partial funding of the European Research Fund for Coal and Steel (RFCS). It assesses the critical stresses associated to the elastic buckling of plates loaded in their plan.
Finite Element Structural Analysis Application for Plate & Beams
Cadre Analytic can provide structural analysis reports prepared by licensed professional engineers for many types of structures, from the very small to the very large.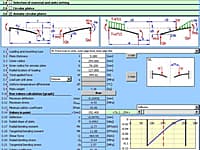 This calculation deals with the deflection, stress and variation of forces in the loaded flat plates.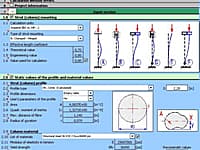 Calculation slender strut (column) buckling
MITCalc Buckling is designed to calculate the optimum cross-section and perform strength check of slender struts strained for buckling
Comments & Reviews
About RF PLATE-BUCKLING
No comments yet. Be the first to comment.
Submit a review using your Facebook ID