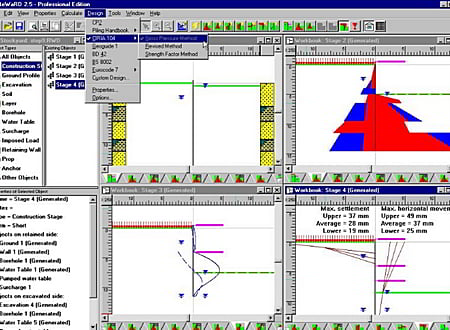 Downloads :
UserDownloads:

256
ReWaRD is one of the leading programs for the design of embedded retaining walls, incorporating several UK and international design standards including BS 8002 and Eurocode 7.
Designed by engineers for engineers, ReWaRD draws upon the technical expertise of Geocentrix to produce the most powerful and user friendly set of tools for retaining wall design.
Design Standards Implemented
British Standard 8002
Eurocode 7
CIRIA 104
Hong Kong Geoguide1
CP2
Corus Piling handbook
Special Features
Soil classification System based on BS5930, DIN 18196, and ASTM D2487-1069
Extensive database of soil properties for over 250 soil types
Database of sections for Larssen and Frodingham sheet piles (including new LX range)
Special analysis for King Post walls
Elastic, hybrid-elastic, wedge, Terzaghi's, and Krey's surcharge calculation methods
Extensive help system
Engineering Objects
Horizontal, Rising, Falling, and Stepped ground profiles
Horizontal, Rising, Falling, and Berm excavations
Gravel, Sand, Granular Silt, Cohesive Silt, Clay, Organic, Granular Fill, Cohesive Fill, Chalk, Rock, River Soils, and Custom soils
Drained and Undrained layers/filled ground
Hydrostatic, Constant, Hydrodynamic, Linear Seepage, Inverted, Dry, Standing, and Tidal water tables
Similar Software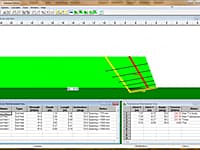 Designing Reinforced Slopes Using Reinforced Soil or Soil Nails
ReActiv is an interactive computer program for designing reinforced slopes in a wide variety of soil types, using reinforced soil or soil nails.
Analysis of Flexible Retaining Walls
PYWALL considers soil-structure interaction by using a beam-column model and can analyze the behavior of a flexible retaining wall or soldier-pile wall with or without tiebacks or bracing systems.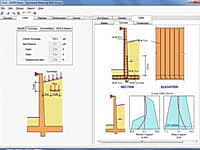 Retaining Wall Design per the latest IBC, ACI 318 specifications
ASDIP Retain is a suite of modules specifically dedicated to the design of retaining walls, based on the latest IBC / ACI 318 specifications, that greatly simplifies the time-consuming calculations in any structural engineering office.
spWall
Version:4.02 · StructurePoint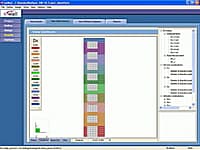 Optimize Complicated Wall Design, Reinforcing and Deflections
From shear walls and retaining walls to precast, ICF, and tilt-up walls, engineers worldwide use spWall to optimize complicated wall design, reinforcing, and deflections.
SRWall
Version:4.05 · National Concrete Masonry Association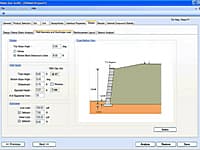 Segmental Retaining Wall Design
SRWall is design software for Segmental Retaining Walls.
Comments & Reviews
About ReWaRD
No comments yet. Be the first to comment.
Submit a review using your Facebook ID