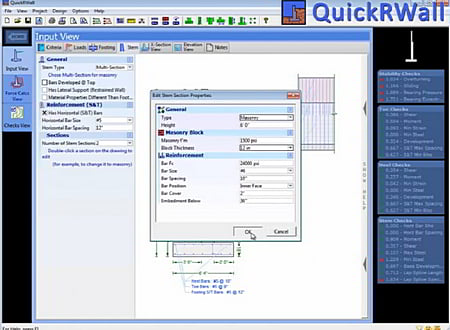 Last Update :
23 December 2015
Downloads :
UserDownloads:

412
This product contains four independent tools: QuickRWall, QuickFooting, QuickMasonry, and QuickConcreteWall, you may install them all or pick and choose which products you wish to download. They are licensed independently.  
QuickMasonry
A stand alone tool of masonry components to manage multiple structural components within a single project file.   The QuickMasonry "Project Management" tool offers the ability to design a whole series of lintels and walls, for a single building in one project file, following the latest masonry design specifications and offering a host of impressive features.
Masonry components handled
Lintels
Bearing Walls
Panel Walls (loads out of plane)
Shear Walls
Pilasters
Columns
Beams
QuickFooting
Concrete spread footing (single column pad), imports from VisualAnalysis. Design and check reinforced concrete footings under a single column without building a complex analysis model of the building.
Key benefits
Will check several footings all at once (for worst case).
Automatic sizing and detailing (optional).
Advanced handling of biaxial loading
Offset pedestal from footing center
Checks footing, pedestal, and interface.
Stability checks: Bearing pressure (net & gross), overturning, sliding, and uplift.
Complete units flexibility.
Accurate calculation of bearing pressure under biaxial loading.
QuickRWall
QuickRWall is perhaps the best tool on the market for retaining wall design! It will get you out of the 'black box' and into high-quality wall design in short order. The reports are excellent with full equations and intermediate data readily available for complete checking. QuickRWall is very graphical, extremely easy to use, fast, and robust.
Wall Configurations
Cantilever Retaining Walls
Gravity Retaining Walls (ACI Chapter 22)
Restrained Walls, Basement Walls, Propped Cantilevers
Tapered (Battered) or Stepped
Wall Materials
Concrete,
Masonry
Mixed Concrete & Masonry
QuickConcreteWall
QuickConcreteWall specializes in reinforced concrete shear walls and is an excellent tool for detailing a concrete wall subject to in-plane forces.   Complex ACI interaction checks are done instantaneously as you tweak design parameters and view the results. Complete rebar detailing is provided in a productivity-quick format.
Similar Software
spWall
Version:4.02 · StructurePoint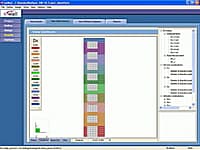 Optimize Complicated Wall Design, Reinforcing and Deflections
From shear walls and retaining walls to precast, ICF, and tilt-up walls, engineers worldwide use spWall to optimize complicated wall design, reinforcing, and deflections.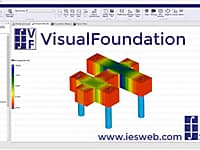 Analysis and design of complex mat foundations and combined footings.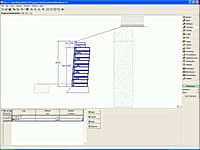 The program Redi Rock wall is used to design and check a retaining walls made from blocks produced by Redi-Rock, Inc (USA).
Analysis of Flexible Retaining Walls
PYWALL considers soil-structure interaction by using a beam-column model and can analyze the behavior of a flexible retaining wall or soldier-pile wall with or without tiebacks or bracing systems.
Analysis of shear wall systems
Analysis of shear wall systems: rigid, semi-rigid, and flexible diaphragms.
Comments & Reviews
About QuickSuite
No comments yet. Be the first to comment.
Submit a review using your Facebook ID