Last Update :
10 September 2008
Downloads :
UserDownloads:

153
This spreadsheet performs stress analysis of a precast prestressed bridge girder at the prestress transfer and service stages. It sizes the girder and determines the amount of prestressing steel. The formulas and procedures used in the spreadsheet are accurate and comply with the 4th Edition of AASHTO LRFD; however, a full code check is required for bridge girder design beyond the scope of PSGSimple.
Capabilities:
girder properties calculator.
user-defined girder properties database.
simple span dead and live load moment calculations (may be overwritten by the user.
moving load distribution factor calculations.
permanent and temporary prestressing strands layout.
immediate and long-term prestressing losses calculations.
concrete stress calculations for two sections (midspan for service loads and strands harp point for prestress transfer stage).
Similar Software
Brufem
Version:4 · Bridge Software Institute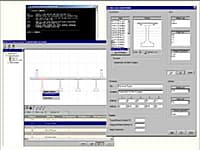 Modeling, Analysis and Load Rating of Highway Bridges
The BRUFEM program is used to perform automated finite element modeling, analysis, and load rating of highway bridges using a complete 3-D model.
BridgeLink
Version:1.0 · Washington State Department of Transportation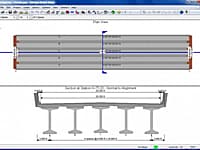 Integrated Bridge Engineering Design, Analysis, and Load Rating
BridgeLink is an integrated bridge engineering software tool for analysis, design, and load rating.
PGSplice
Version:0.7 · Washington State Department of Transportation
Analysis Precast Girder Splice Alternatives
PGSplice is our spliced girder analysis software. This software has been developed for the Alternate Route Project.
PSLoss
Version:2010.1 · Yakov Polyakov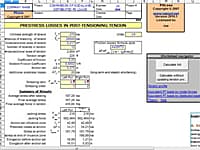 Prestressing Losses in Post-Tensioned Tendon
Calculates elongations and prestress losses due to friction and anchor set of three-dimensional post-tensioned tendon.
RMCalc
Version:2.2.2 · Michael McDonagh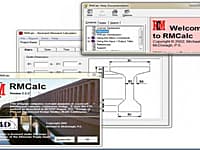 Restraint moments in precast prestressed concrete girder bridges
RMCalc is a Windows-based software program to compute restraint moments in precast prestressed concrete girder bridges constructed with continuous spans.
Comments & Reviews
About PSGSimple
No comments yet. Be the first to comment.
Submit a review using your Facebook ID