Last Update :
7 January 2015
Downloads :
UserDownloads:

308
PROKON Structural Analysis and Design is a suite of over forty structural analysis, design and detailing programs. The first PROKON programs were developed in 1989, and today PROKON is used worldwide in over eighty countries. The suite is modular in nature, but its true power lies in the tight integration between analysis, design and detailing programs.
PROKON is developed and supported by a team of professional engineers and intended for use by structural engineers and technicians. The software provides quick and reliable answers to everyday structural engineering problems:
Frame and finite element analysis
Steel member design
Steel connection design
Reinforced and prestressed concrete design
CAD and reinforced concrete detailing
Timber member design
Masonry design
Geotechnical analysis
The PROKON suite is modular, yet integrated. Some modules can be used stand-alone, or in conjunction with others. The suite offers a powerful workflow from structural analysis, steel and concrete design, and detailing.
You can use the Concrete Base Design module, for example, on its own or link to it from the Frame Analysis results to have all the design loads entered automatically. Likewise, you can manually detail a concrete footing in Padds, or design the footing in the Concrete Base Design module and have it generate a drawing and bending schedule for you.
PROKON Structural Analysis and Design includes full support for British and South African design codes. Most (but not all) modules also support European, United States, Canadian, Australian and select Asian design codes.
Similar Software
Analysis and Design of Reinforced Concrete & Steel Structures
Advance Design is a complete integrated analysis / design software dedicated to engineers.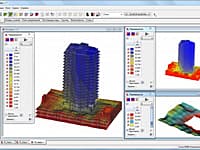 An Integrated System For Finite Element Structural Analysis
SCAD for Windows is a new-generation system developed by engineers for use of engineers and implemented by a team of experienced programmers.
SHAPE‑MASSIVE determines section properties of any thick-walled cross‑section and calculates the stresses.
RISA-3D
Version:12 · RISA Technologies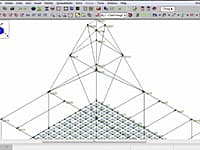 RISA-3D is an accurate tool for creating 3D models of buildings and other beam structures.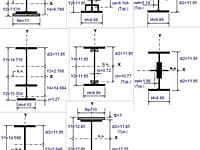 Analysis Of Beam Reinforcement per Aisc 9th Edition ASD Manual
BMREINF9 is a spreadsheet program written in MS-Excel for the purpose of analysis and code checking of steel members with various types of reinforcement configurations.
Comments & Reviews
About PROKON
No comments yet. Be the first to comment.
Submit a review using your Facebook ID