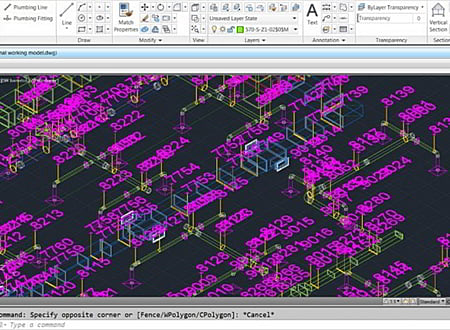 Last Update :
14 November 2014
Downloads :
UserDownloads:

259
Point Layout construction layout software helps contractors and subcontractors bring model accuracy to the field. Use model coordinate information at the job site to improve office-to-field efficiency and QA/QC, reduce rework, and increase layout productivity.
Bring greater model accuracy to the field with Point Layout construction layout software. Point Layout software is ideal for anyone who needs to conduct layout on the job site. Create points on almost any object and export point locations to a range of robotic instruments.
Features
Create points: Create points within drawings and models authored in AutoCAD, Revit, or Navisworks software.
Export to robotic instruments: Export points from AutoCAD, Revit, or Navisworks software to a total station or other robotic instrument for more accurate construction layout.
Import field conditions: Import staked point locations back into AutoCAD, Revit, or Navisworks software to help create an as-built model for handoff.
Export to Navisworks: Export your work from AutoCAD or Revit software and import it into Navisworks software to adjust your point locations during the coordination process.
Control points: Add, import, and export control points to your model. Control points can include automatic grid intersection placement, import, and manual placement in AutoCAD and Revit software.
Coordinate systems: Add coordinate systems to your model that match the job site. This helps you align your points with the overall construction project.
3D-model based layout: Integrate with the BIM 360 Layout iPad app and control your layout from the full model.
Compare points:  Use imported field points with field deviation reports for QA/QC, then pass issues to BIM 360 Field software for resolution.
Slab analysis: Import field or as-built points of any surface into Revit software for deviation analysis of field versus the design model.
Similar Software
spSlab
Version:3.60 · StructurePoint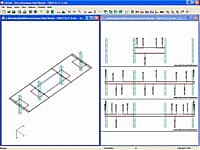 Analysis, Design and Investigation of Reinforced Concrete Floor Systems
spSlab (formerly pcaSlab/ADOSS) is highly efficient and widely used for analysis, design and investigation of reinforced concrete floor systems.
Surveying & Engineering Field & Office
LISCAD is a portfolio of integrated Land Surveying and Civil Engineering software modules.
Revit
Version:2015 · Autodesk Inc.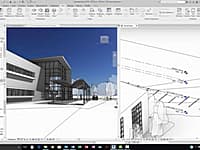 BIM tools for architectural design, MEP, and structural engineering
Autodesk Revit is building information modeling software for architects, structural engineers, MEP engineers, designers and contractors.
2D CAD software for drafting, detailing, and editing
For 2D drafting, AutoCAD LT delivers AutoCAD software's 2D drawing tools at a cost-effective price.
Advance Concrete is specifically designed for engineers and structural draftsmen looking for a complete and easy to use software completely integrated into AutoCAD.
Comments & Reviews
About Point Layout
No comments yet. Be the first to comment.
Submit a review using your Facebook ID