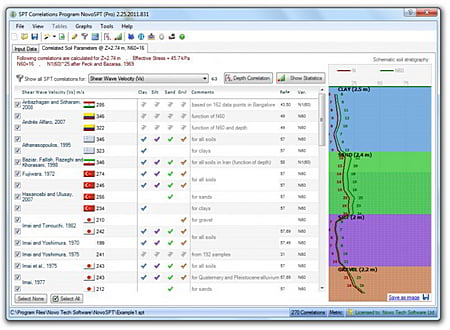 Last Update :
8 December 2014
Downloads :
UserDownloads:

410
NovoSPT is a unique geotechnical software designed for correlating SPT blow counts (N) to various soil properties using 300 correlations.
Input data consists of field SPT blow counts versus depth, and soil layers data. NovoSPT applies all SPT corrections including overburden stress, rod length, borehole diameter, sampler type, and energy level.
Key Features
Estimation of 30 soil parameters including friction angle Ø, cohesion, CBR, relative density, undrained shear strength, modulus of elasticity, shear wave velocity, initial shear modulus, pressure-meter modulus and limit pressure, Mv, dilation angle, and more, based on 300 SPT correlations
Calculating bearing capacity and settlement based on SPT
Importing data from gINT, WinLog, LogPlot and text files
Calculating depth normalized blow count (N1 60) versus depth
Statistical module for comparing different correlations
Correlations collected and cross checked using more than 70 references
Similar Software
NovoSPT is a very handy app for all geotechnical, geological and civil engineers in order to correlate SPT blow counts to various soil properties.
CBeam
Version:2.0 · Juntunen Bridge Systems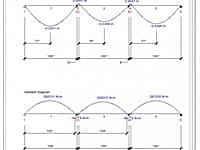 Section properties for composite beams
CBeam 2. 0 is a windows application that calculates section properties for composite beams.
Peysanj
Version:4.20 · Novo Tech Software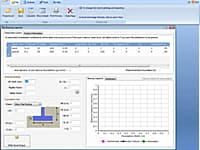 Peysanj is a series of geotechnical engineering modules such as bearing capacity and settlement, pressure-meter test, plate loading test, soil liquefaction analysis, etc bundled as single software.
NovoBPT
Version:1.0 · Novo Tech Software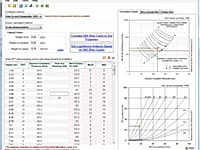 NovoBPT is designed for correcting raw BPT blow counts (Nb) and converting them to SPT blow counts (N60).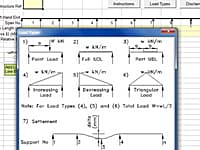 Analysis for Static Loads and Settlement at Supports
Calculates bending moments and shear forces for loads on a single span or continuous multi-span beam using the moment distribution method.
Comments & Reviews
About NovoSPT
No comments yet. Be the first to comment.
Submit a review using your Facebook ID