Software :
NovoSPT for IOS
Last Update :
4 September 2014
Downloads :
UserDownloads:

238
NovoSPT for IOS
Description
NovoSPT is a very handy app for all geotechnical, geological and civil engineers in order to correlate SPT blow counts (N) to various soil properties including:
Shear Wave Velocity (Vs)
Young's Modulus (Es)
Undrained Shear Strength (Su)
Shear Modulus (Gmax)
Relative Density (Dr)
Friction Angle (Phi)
Unlimited number of soil layers and blow counts can be entered by user. Correlations are plotted versus depth of the borehole and results can be printed or sent by email.
NovoSPT covers several overburden stress correction factors (Cn) as well as SPT correlations to soil properties.
Similar Software
NovoSPT
Version:2.76 · Novo Tech Software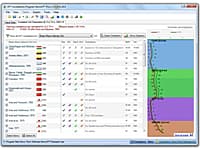 Standard Penetration Test Correlations
NovoSPT is a unique geotechnical software designed for correlating SPT blow counts (N) to various soil properties using 300 correlations.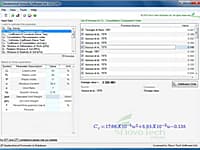 Geotechnical engineers can use this software for day-to-day analysis and calculations.
VisLog
Version:3.1 · Novo Tech Software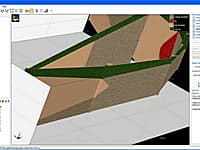 Using VisLog, the user will be able to enter borehole information including the stratigraphy, coordinates, ground water level, etc.
NovoLAB
Version:2.35 · Novo Tech Software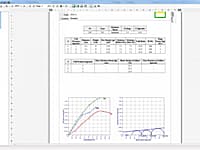 Soil Mechanics Log Drafting and Lab Test
NovoLAB is the most comprehensive geotechnical software for lab data management and borehole log drafting.
NovoLiq
Version:3.1 · Novo Tech Software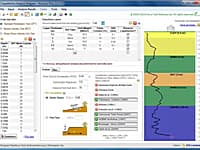 This robust software is designed for soil liquefaction analysis during earthquake and supports multi-layer as well as single layer stratigraphy.
Comments & Reviews
About NovoSPT for IOS
No comments yet. Be the first to comment.
Submit a review using your Facebook ID