Last Update :
9 August 2013
Downloads :
UserDownloads:

215
MODFLOW is a three-dimensional (3D) finite-difference groundwater model that was first published in 1984. It has a modular structure that allows it to be easily modified to adapt the code for a particular application. Many new capabilities have been added to the original model. MODFLOW-2005 is the most current release of MODFLOW.
MODFLOW-2005 (Harbaugh, 2005) simulates steady and nonsteady flow in an irregularly shaped flow system in which aquifer layers can be confined, unconfined, or a combination of confined and unconfined. Flow from external stresses, such as flow to wells, areal recharge, evapotranspiration, flow to drains, and flow through river beds, can be simulated. Hydraulic conductivities or transmissivities for any layer may differ spatially and be anisotropic (restricted to having the principal directions aligned with the grid axes), and the storage coefficient may be heterogeneous. Specified head and specified flux boundaries can be simulated as can a head dependent flux across the model's outer boundary that allows water to be supplied to a boundary block in the modeled area at a rate proportional to the current head difference between a "source" of water outside the modeled area and the boundary block.
Similar Software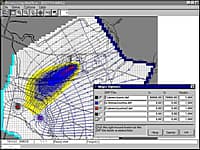 Processing Modflow (PMWIN) is a comprehensive integrated groundwater modeling system that is used by many organizations, such as research institutions, consulting firms, agencies, and entities of the United Nations.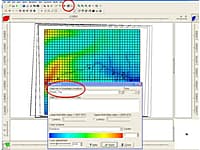 Graphical User Interface for MODFLOW, MT3DMS, SUTRA, PHAST, MODPATH, and ZONEBUDGET
ModelMuse is a graphical user interface for MODFLOW-2005, MODFLOW-LGR, MODFLOW-LGR2, MODFLOW-NWT, MODFLOW-CFP, MT3DMS, SUTRA, PHAST, MODPATH, and ZONEBUDGET
PMWIN
Version:5.3.3 · Simcore Software
Processing Modflow version 5. 3 is included in the first edition of the book 3D-Groundwater Modeling with PMWIN published by Springer-Verlag.
An Unstructured Grid Version of MODFLOW
An unstructured grid version of modflow for simulating groundwater flow and tightly coupled processes using a control volume finite-difference formulation
HYDROFLO
Version:3.0 · Tahoe Design Software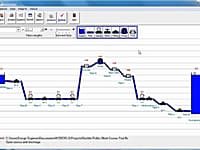 HYDROFLO determines the steady-state flows and pressures and other operating parameters in single source/single discharge, gravity and pumped flow systems.
Comments & Reviews
About MODFLOW-2005
No comments yet. Be the first to comment.
Submit a review using your Facebook ID