Last Update :
29 March 2011
Downloads :
UserDownloads:

364
MATruss performs static strength analysis of a structure made up by truss elements. An easy to use preprocessor make the input of model data a fast and carefree process. A thoroughly tested and reliable solver analyses the truss model in detail and produces the data needed for design.
The calculated results are easily viewed in a fast postprocessor. There is also the possibility to export the graphics to include in your reports. All this in a compact package less than 1. 5 MB.
Similar Software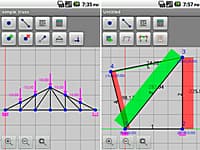 Linear Static Analysis Of Plane Trusses
AndTruss2D is a useful application for linear static analysis of plane trusses with the Finite Element Method.
RFEM
Version:5-06-3039 · Dlubal Software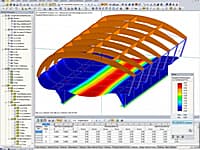 RFEM is a powerful 3D FEA program helping structural engineers meet requirements in modern civil engineering.
Finite Element Analysis package for 2D and 3D constructions
Very powerful Finite Element Analysis package for 2D and 3D constructions (frames and trusses).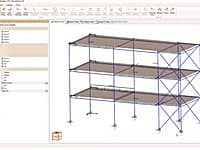 IES VisualAnalysis is an easy to learn software for general-purpose frame and finite-element analysis.
ConSteel
Version:8.0 · ConSteel Solutions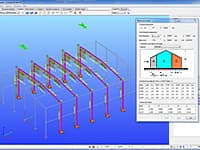 Structural Analysis For Constructions Of Steel
ConSteel provides a structural analysis software for the design office mainly involved in constructions of steel and composite structures.
Comments & Reviews
About MATruss
No comments yet. Be the first to comment.
Submit a review using your Facebook ID