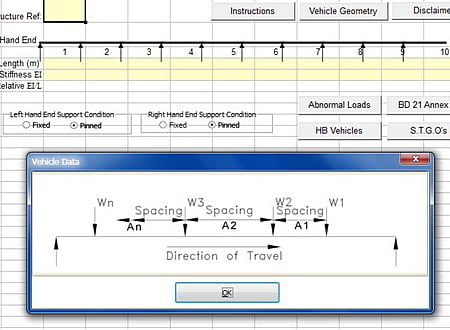 Software :
Line Beam Analysis for Moving Vehicle Loads
Last Update :
30 November 2015
Downloads :
UserDownloads:

165
Line Beam Analysis for Moving Vehicle Loads
Description
Abnormal Load Vehicles, HB Vehicles, BD21 Annex D Vehicles and BD86 STGO Vehicles are analysed as moving loads across a single or multi-span continuous line beam to determine critical bending moments and shear forces.
The priced version includes the Standard Fatigue Vehicle and also produces output for maximum reactions with the facility to save the results. Abnormal load configurations are also stored in the workbook.
Similar Software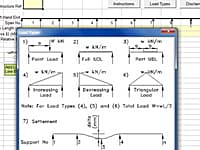 Analysis for Static Loads and Settlement at Supports
Calculates bending moments and shear forces for loads on a single span or continuous multi-span beam using the moment distribution method.
GoBeam
Version:2015 · Yakov Polyakov
Continuous Beam Analysis for Excel
The easiest and most straight forward continuous beam analysis program available.
SAP2000
Version:17 · Computers and Structures Inc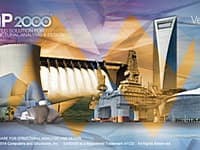 Structural Analysis and Design
From its 3D object based graphical modeling environment to the wide variety of analysis and design options completely integrated across one powerful user interface, SAP2000 has proven to be the most integrated, productive and practical general purpose structural program on the market today.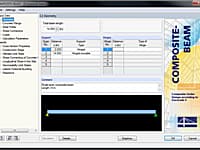 Design of Composite Beams According to ENV 1994-1-1:1992
The COMPOSITE-BEAM program performs design of composite beams according to ENV 1994‑1‑1:1992‑10.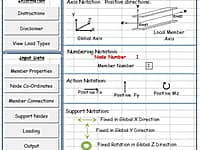 Bending Moments, Axial and Shears Forces in a Plane Frame
A Plane Frame Analysis for bending moments, axial and shears forces in a plane frame structure under point loads, UDL's, linearly varying distributed loads (soil pressures) and moments.
Comments & Reviews
About Line Beam Analysis for Moving Vehicle Loads
No comments yet. Be the first to comment.
Submit a review using your Facebook ID