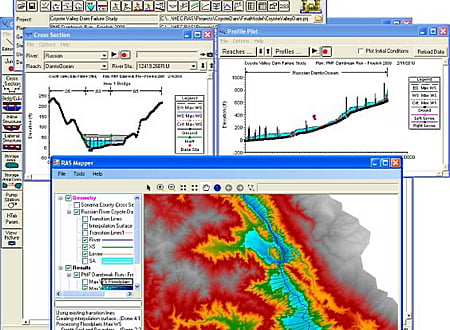 Last Update :
20 March 2013
License :
GNU General Public License
Downloads :
UserDownloads:

111
HEC-RAS is designed to perform one-dimensional hydraulic calculations for a full network of natural and constructed channels. The following is a description of the major capabilities of HEC-RAS.
The HEC-RAS system contains four one-dimensional river analysis components for: (1) steady flow water surface profile computations; (2) unsteady flow simulation; (3) movable boundary sediment transport computations; and (4) water quality analysis. A key element is that all four components use a common geometric data representation and common geometric and hydraulic computation routines. In addition to the four river analysis components, the system contains several hydraulic design features that can be invoked once the basic water surface profiles are computed.
Steady Flow Water Surface Profiles
Unsteady Flow Simulation
Sediment Transport/Movable Boundary Computations
Water Quality Analysis
Similar Software
HEC-HMS
Version:4.1 · Hydrologic Engineering Center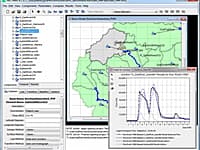 The Hydrologic Modeling System (HEC-HMS) is designed to simulate the complete hydrologic processes of dendritic watershed systems.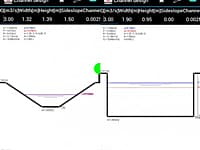 Design Open Channel Flow For Rectangular and Trapezoidal Shapes
Allows you to interactively design Open Channel Flow for rectangular, trapezoidal and rectangular shapes.
HEC-RPT
Version:2.0 · Hydrologic Engineering Center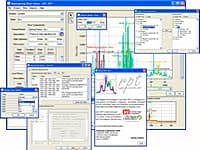 The Regime Prescription Tool (HEC-RPT) is designed to facilitate entry, viewing, and documentation of flow recommendations in real-time, public settings.
HEC-EFM
Version:3.0 · Hydrologic Engineering Center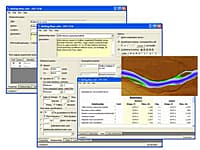 The Ecosystem Functions Model (HEC-EFM) is designed to help study teams determine ecosystem responses to changes in the flow regime of a river or connected wetland.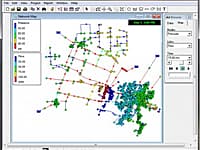 Model Water Distribution Piping Systems
EPANET is software that models water distribution piping systems. EPANET is public domain software that may be freely copied and distributed.
Comments & Reviews
About HEC-RAS
No comments yet. Be the first to comment.
Submit a review using your Facebook ID