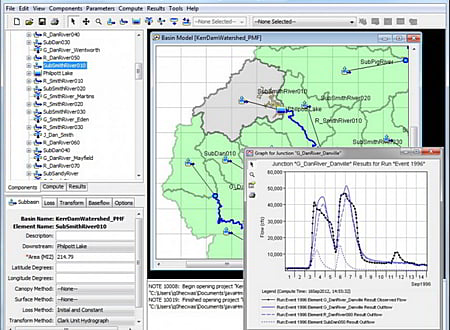 Last Update :
4 September 2015
License :
GNU General Public License
Downloads :
UserDownloads:

148
The Hydrologic Modeling System (HEC-HMS) is designed to simulate the complete hydrologic processes of dendritic watershed systems. The software includes many traditional hydrologic analysis procedures such as event infiltration, unit hydrographs, and hydrologic routing. HEC-HMS also includes procedures necessary for continuous simulation including evapo-transpiration, snowmelt, and soil moisture accounting. Advanced capabilities are also provided for gridded runoff simulation using the linear quasi-distributed runoff transform (ModClark). Supplemental analysis tools are provided for model optimization, forecasting streamflow, depth-area reduction, assessing model uncertainty, erosion and sediment transport, and water quality.
The software features a completely integrated work environment including a database, data entry utilities, computation engine, and results reporting tools. A graphical user interface allows the user seamless movement between the different parts of the software. Simulation results are stored in HEC-DSS (Data Storage System) and can be used in conjunction with other software for studies of water availability, urban drainage, flow forecasting, future urbanization impact, reservoir spillway design, flood damage reduction, floodplain regulation, and systems operation.
Similar Software
HEC-FDA
Version:1.4 · Hydrologic Engineering Center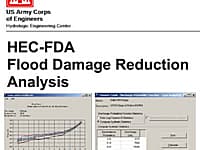 Flood Damage Reduction Analysis
The Flood Damage Reduction Analysis (HEC-FDA) software provides the capability to perform an integrated hydrologic engineering and economic analysis during the formulation and evaluation of flood risk management plans.
HEC-ResPRM
Version:1.0 · Hydrologic Engineering Center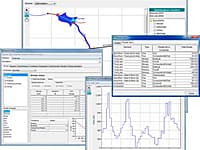 HEC-ResPRM is a reservoir system operations optimization software package developed to assist planners, operators, and managers with reservoir operation planning and decision-making.
HEC-RPT
Version:2.0 · Hydrologic Engineering Center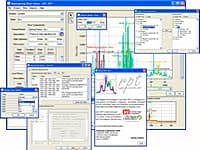 The Regime Prescription Tool (HEC-RPT) is designed to facilitate entry, viewing, and documentation of flow recommendations in real-time, public settings.
HEC-RAS
Version:4.1 · Hydrologic Engineering Center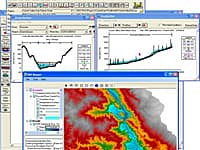 HEC-RAS is designed to perform one-dimensional hydraulic calculations for a full network of natural and constructed channels.
HEC-SSP
Version:2.0 · Hydrologic Engineering Center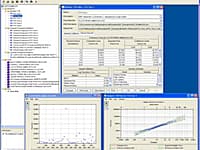 Statistical Analyses Of Hydrologic Data
Statistical Software Package (HEC-SSP) developed by the Hydrologic Engineering Center. This software allows you to perform statistical analyses of hydrologic data.
Comments & Reviews
About HEC-HMS
No comments yet. Be the first to comment.
Submit a review using your Facebook ID