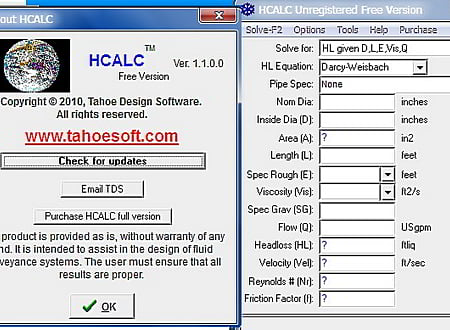 Last Update :
15 February 2010
Downloads :
UserDownloads:

234
HCALC solves for head loss, diameter, flow, pipe area, velocity, Reynolds number and friction factor using the Darcy-Weisbach, Hazen-Williams or Manning's equations. HCALC converts values between various English and SI units sysems. Run HCALC as a stand alone application or have it load at startup and always be available on system tray. Provides data on pipes schedules and sizes. A very useful tool for quick calculations.
HCALC solves for...
head loss given diameter, length, friction and flow
diameter given length, friction, flow and head loss
flow given diameter, length, friction and head loss
pipe area given diameter
velocity given diameter and flow
diameter given flow and velocity
flow given diameter and velocity
Reynolds numbers and friction factors
Head loss calculations are available using these equations...
Darcy-Weisbach for any incompressible liquid
Hazen-Williams for water systems
Manning's equations for water systems
Similar Software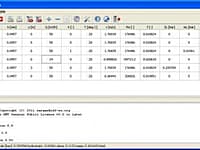 Pipe friction calculator using the Darcy-Weisbach equation
pfcalc is a pipe friction calculator using the Darcy-Weisbach equation.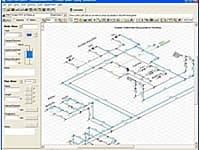 Flows & Pressures in Complex Networks
Pipe Flow Expert is designed to help todays engineers analyze and solve a wide range of problems where the flow and pressure loss throughout a pipe network must be determined.
HYDROFLO
Version:3.0 · Tahoe Design Software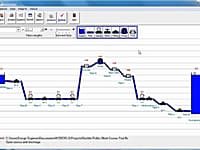 HYDROFLO determines the steady-state flows and pressures and other operating parameters in single source/single discharge, gravity and pumped flow systems.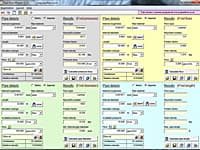 Flow & Pressure Calcs on single pipes
Pipe Flow Wizard is able to perform four different flow and pressure drop calculations on a single pipe depending on the known information.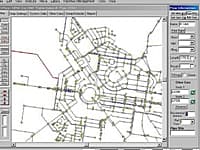 Develop Fluid Distribution System Models
Pipe is KYPipe GUI allows users to develop pipe system models with just a few intuitive steps.
Comments & Reviews
About HCALC
No comments yet. Be the first to comment.
Submit a review using your Facebook ID