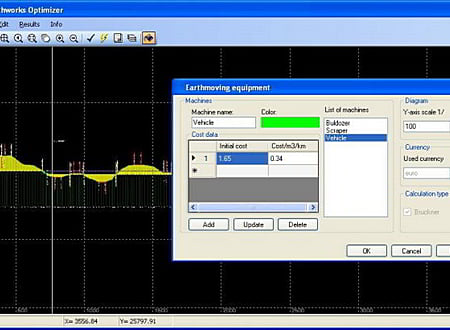 Last Update :
19 March 2013
Downloads :
UserDownloads:

341
The GAIES is a separate utility that manages the earthmoving equipment in a worksite. Provides optimized solution for the soil movements during the construction stage of a corridor (road, channel, railway etc) project.
The software seeks the more economic combination for a given number of machines (trucks, scraper, bulldozer etc. ), using methods of linear programming specialising them for the particular use.  
Parameters while finding the most optimum solution are the available machines, the volumes of cuts and fills along the corridor axis and also the available places at which the trucks are able to take or to place soil quantities (Borrow-Deposit Areas).
The program reads automatically soil quantities from *. XWM files (produced by DIOLKOS) or *. HOM files (produced by other road design software) and provides in detail report in which appear analytically the movements of various machines along the worksite.  
The results are showed colored (depend on the applicable machine) upon the mass haul diagram (bruckner) curve. This way of results depiction is easy to 'explain' the direction on which the available machines must move in order to produce the most economical solution for soil transportation.
Similar Software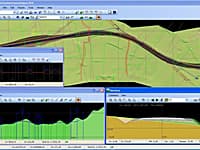 Complete and Autonomous Road Design
Diolkos is a complete and robust solution for designing all types of road projects in a visual multifunctional 3D environment.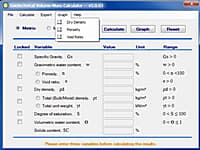 Calculate Basic Volume-Mass Properties
Geotechnical Volume-Mass Calculator provides the user the ability to calculate all of the basic volume-mass (VM) properties when three VM properties are known and to graph the VM relationships of the soil.
HEC-ResPRM
Version:1.0 · Hydrologic Engineering Center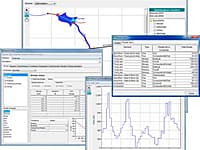 HEC-ResPRM is a reservoir system operations optimization software package developed to assist planners, operators, and managers with reservoir operation planning and decision-making.
GeoRose
Version:0.5.1 · Yong Technology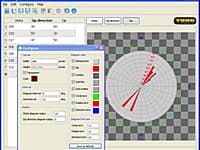 Plot Structural Geology Rose Diagram & Polar Area Diagram
GeoRose is a program plotting rose diagram used in structural geology area.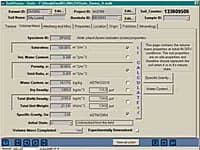 Database System for Saturated / Unsaturated Soil Properties
SoilVision is a knowledgebase database system for saturated, unsaturated soil properties from sources all over the world.
Comments & Reviews
About GAIES
No comments yet. Be the first to comment.
Submit a review using your Facebook ID