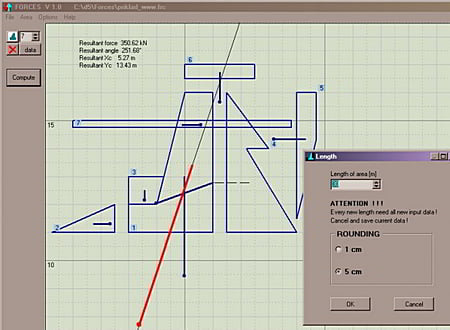 Downloads :
UserDownloads:

339
Resultant of general force system. The program is based on general principle of static equilibrium of forces in a plane. As long as the condition of static equilibrium is fulfilled, the system is stable, otherwise the system collapses. Equilibrium of forces in the plane is established when all participating forces form a closed diagram.
The program generates the resulting general forces acting from the surfaces of the specified load (load areas) and calculates their resultant. The load areas are general polygons representing e. g. earth pressure.  
Extract the ZIP-file in a new folder and run the program. The program will not be installed. You can also create desktop shortcut to the program.
Similar Software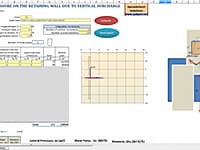 Lateral Pressure on the Retaining Wall Due to Vertical Surcharge
This spreadsheet computes lateral pressure against retaining wall due to vertical surcharge loads.
Analysis of Flexible Retaining Walls
PYWALL considers soil-structure interaction by using a beam-column model and can analyze the behavior of a flexible retaining wall or soldier-pile wall with or without tiebacks or bracing systems.
LateralK
Version:3.23 · Novo Tech Software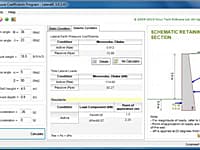 LateralK is a simple software for calculating lateral earth pressure coefficients and forces behind retaining walls in static and earthquake condition based on Rankine/ Coulumb formulas and also Mononobe/ Okabe methods.
spWall
Version:4.02 · StructurePoint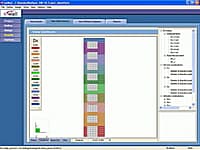 Optimize Complicated Wall Design, Reinforcing and Deflections
From shear walls and retaining walls to precast, ICF, and tilt-up walls, engineers worldwide use spWall to optimize complicated wall design, reinforcing, and deflections.
spFrame
Version:1.50 · StructurePoint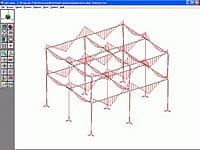 Analysis Package For 2D and 3D Buildings And Structures
spFrame, formerly pcaFrame, is a feature-rich structural analysis program for two- and three-dimensional structures subject to static loads.
Comments & Reviews
About Forces
No comments yet. Be the first to comment.
Submit a review using your Facebook ID