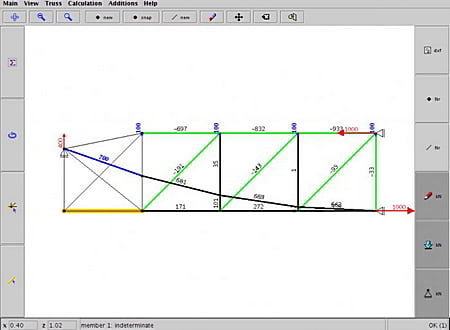 Last Update :
2 September 2014
Platform:
Windows / Linux / Mac
License :
GNU General Public License
Downloads :
UserDownloads:

369
Fachwerk is aimed at structural engineers who analyse and design reinforced concrete structures. It intends to simplify the application of discontinuous stress fields and strut-and-tie models.
The program calculates strut-and-tie models. It only uses equilibrium conditions. Thus, unlike common programs, it does not assume elastic material behaviour.
If the modelled system is statically indeterminate, Fachwerk will nevertheless calculate the forces of the members that are determinate. One can assign forces to the remaining members. If more forces than needed to accomplish a statically determinate system are assigned to members, and the equilibrium condition is not fulfilled, Fachwerk will indicate that the system is inconsistent.
Fachwerk is platform-independent, it runs on LINUX, Windows and Macintosh.
It needs Java (JRE > 1. 4)
Similar Software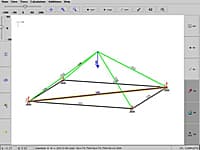 Fachwerk3D is the spatial version of the program Fachwerk. It intends to simplify the application of discontinuous stress fields and strut-and-tie models.
RISA-3D
Version:12 · RISA Technologies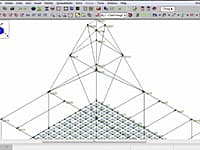 RISA-3D is an accurate tool for creating 3D models of buildings and other beam structures.
ShortCol
Version:2014.1 · Yakov Polyakov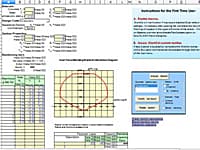 Investigation Of Reinforced Concrete Column Section
ShortCol computes ultimate strength of reinforced concrete column subjected to combined axial force and bending moment.
SHAPE‑MASSIVE determines section properties of any thick-walled cross‑section and calculates the stresses.
spBeam
Version:3.60 · StructurePoint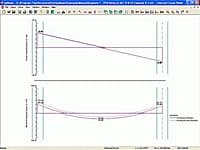 Analysis, Design, And Investigation Of Reinforced Concrete Beams
spBeam (formerly pcaBeam) is highly efficient and widely used for analysis, design, and investigation of beams and one-way slabs in reinforced concrete floor systems.
Comments & Reviews
About Fachwerk
No comments yet. Be the first to comment.
Submit a review using your Facebook ID