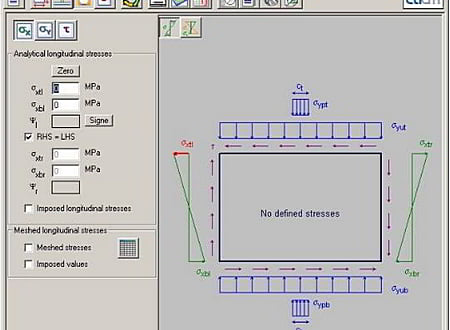 Last Update :
21 January 2013
Downloads :
UserDownloads:

8346
EBPlate is a piece of software developed by CTICM with a partial funding of the European Research Fund for Coal and Steel (RFCS). It assesses the critical stresses associated to the elastic buckling of plates loaded in their plan.
EBPlate software provides accurate values of elastic critical stresses for a wide field of practical cases of rectangular plates subject to in-plane loading. Plates can be either stiffened or unstiffened, the stiffening being provided by longitudinal and/or transverse stiffeners; orthotropic plates can also be treated. Complex stresses patterns can easily be defined, including patch loads. Numerous display possibilities are available for data and results.
The User Graphical Interface is available in English, French, German and Spanish, whereas the Help file is provided only in English and in French. EBPlate V2. 01 has been validated and runs on the following OS: Microsoft Windows XP, Microsoft Windows Vista et Microsoft Windows Seven.
Similar Software
CRANEWAY
Version:8-06-3030 · Dlubal Software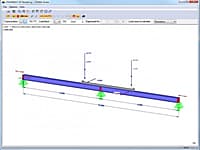 Design of Crane Runway Girders
The stand‑alone program CRANEWAY provides effective analysis and design of craneway girders.
Buckling Analysis for Plates with or Without Stiffeners
The RF-/PLATE-BUCKLING is available as an add‑on module for RFEM/RSTAB or as a separate stand‑alone program.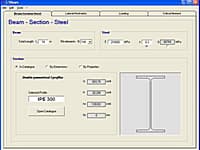 Lateral Torsional Buckling of Beams
LTBeam is a software which deals with the elastic Lateral Torsional Buckling of Beams under bending action about their major axis.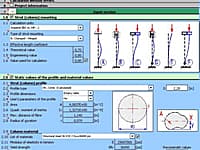 Calculation slender strut (column) buckling
MITCalc Buckling is designed to calculate the optimum cross-section and perform strength check of slender struts strained for buckling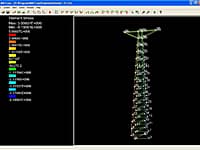 MATruss performs static strength analysis of a structure made up by truss elements. An easy to use preprocessor make the input of model data a fast and carefree process.
Comments & Reviews
About EBPlate
Submit a review using your Facebook ID