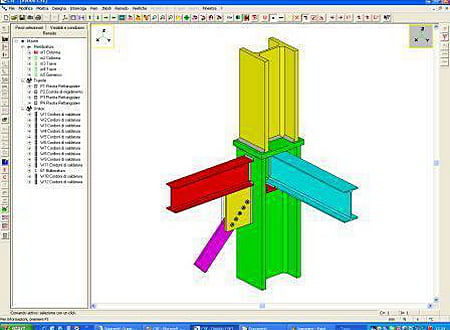 Software :
Connection Study Environment
Downloads :
UserDownloads:

515
Connection Study Environment
Description
C. S. E. , Connection Study Environment, is a Windows software program completely devoted to the design, study and check of steel structures joints.  
The C. S. E. project is very ambitious: instead of developing a program which is able to manage only a given number of possible preset joints (cooking recipes approach), C. S. E. faces the steel connection problem in a very very general way: aim of the program is to allow the automatic or semi-automatic check of the steel structures joints (connections) which have been defined via a free placement of the components: joined (members), joiners (welds and bolts), and throughs (plates of the most general kind, stiffeners, angles, generic or normalized cross-shapes trunk, like IPE, HEA, HEB, HEM, W, M, UNP, composed, cold-formed, generic. . . really one of the more than 10, 000 cross-section in the archive, or, via SAMBA, any possible composition of these cross-sections). Semi-automatic checks can be added to those, very general, performed automatically by the program, for a real customization of the program work. Automatic checks already present in the software manage a very wide class of joints, as there is a simlified fem model able to manage any possible configuration, and bolts, welds, net-sections, bolt-bearing and many more checks are fully automatized.
Similar Software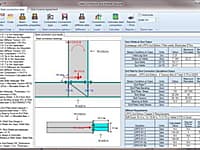 Design And Evaluate Steel Connections
Steel-Connect is a user friendly affordable software steel connection design aid for the typical structural engineer. Typical steel connections can be designed in less time using the autodesign feature or user specified steel connections can be investigated.
csJoint
Version:8.0 · ConSteel Solutions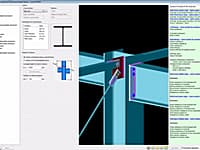 csJoint connection design software can be run as a stand-alone application and proved to be an efficient tool for structural connection design.
ConSteel
Version:8.0 · ConSteel Solutions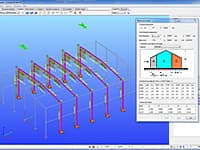 Structural Analysis For Constructions Of Steel
ConSteel provides a structural analysis software for the design office mainly involved in constructions of steel and composite structures.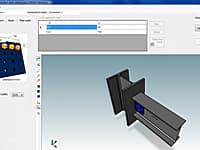 Analysis and design of steel connections
EC PRAXIS 3J is an entirely new software application, for the analysis and design of steel connections according to EC3.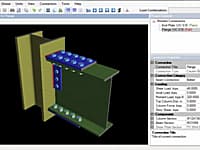 RISAConnection is a useful program designed to assist engineers in finishing steel structures by creating welds and connections between the elements.
Comments & Reviews
About Connection Study Environment
No comments yet. Be the first to comment.
Submit a review using your Facebook ID