Last Update :
9 December 2011
Downloads :
UserDownloads:

643
This program was designed to provide Civil Engineers and Land Surveyors with a quick way to calculate or check points on portions of a roadway profile, area calculations, drainage/flow calculations, traffic counts, etc. Great for use in the office, while checking through plans, or in the field when you need some quick effective calculations.
This tool is great for plan checkers, surveyors, and engineers who perform repetitive vertical curve grade calculations as well as for checking slopes and elevations, and now angles.   Great for Civil Engineering Students, and Professionals.
This app adheres to Apples recommendation of a universal binary;  Meaning the purchase contains both the iPad and iPhone versions for the same price.   So if you have an iPod/iPhone you will get that version, but if you also have the iPad you will have that version too. The Lite version of this app does not support the iPad.
Similar Software
Statics
Version:2.2 · Mattia Campolese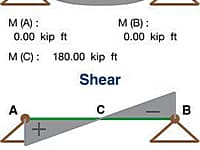 Statics is a must have mobile software for every engineer (in particular civil or building), architect, Statics and Building science student.
Linear Rebar Needed Based Off Square Footage of Concrete
Rebar Calculator is a simple app to calculate the number of linear rebar needed based off square footage of concrete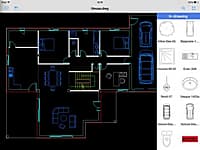 CAD editor and viewer (formerly ZWCAD Touch)
ZWCAD Touch is the 1st CAD (Computer-Aided Design) application that integrates 3rd-party Cloud Storage Service (like Dropbox and SkyDrive) internally.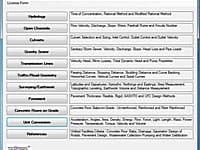 Performs civil engineering calculations for hydrology, open channels, culverts, gravity sewer, transmission lines, traffic/road geometry, surveying/earthwork, pavement, concrete floors and unit conversions.
HEC-RAS
Version:4.1 · Hydrologic Engineering Center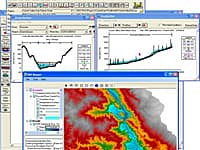 HEC-RAS is designed to perform one-dimensional hydraulic calculations for a full network of natural and constructed channels.
Comments & Reviews
About Civil Calcs
Submit a review using your Facebook ID